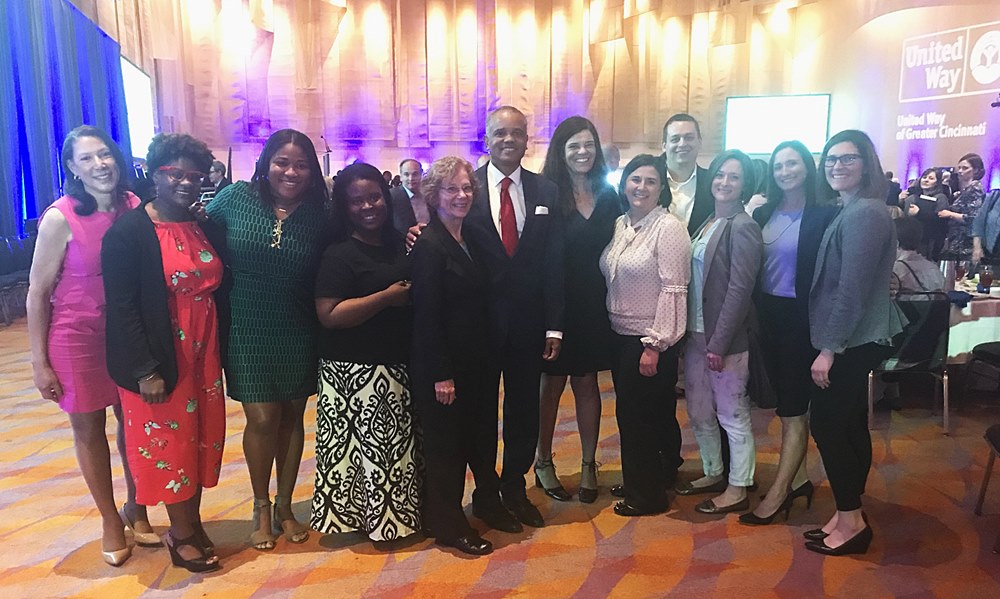 THC Board member Eric Kearney was honored with the United Way of Greater Cincinnati's Joseph A. Hall Award for Promoting Diversity!
Our executive team, staff, and board would like to extend our congratulations on his achievements – we're fortunate to have him helping to guide our impact upon the community.
Kearney has had a career in law, business, and politics, and has served on the United Way's Board of Directors and Public Policy Committee. Throughout his career he has kept in focus the needs of African American and other minority communities, especially during his tenure as an Ohio state senator.
From 2005-2014, Eric served as the Ohio Senate Minority Leader. Following his senate term, he became president of the Greater Cincinnati and Northern Kentucky African American Chamber of Commerce. He also founded and built one of the largest African-American-owned publishing companies, Sesh Communications, which publishes The Cincinnati Herald, The Northern Kentucky Herald, the Dayton Defender, and other publications, providing a voice for voiceless people. Eric has also served on the Child Poverty Collaborative Steering Committee since 2016.
Congratulations Eric, and thank you for your leadership!