MEDIA CONTACT:
Shannan Schmitt
Director of Communications
(513) 307-0328
Release Date: October 19, 2017
Talbert House and its President & CEO, Neil Tilow, named 2017 Inspire | Healthcare Champions
 CINCINNATI – Talbert House and its long-time President and CEO, Neil Tilow, have been named 2017 Inspire | Healthcare Champions and will be honored on November 1 at the 3rd annual Inspire | Healthcare dinner and awards event, being held this year at the Renaissance Hotel located in Downtown Cincinnati.
The Inspire | Healthcare Champion Award is the namesake for our Inspire | Healthcare celebration and is chosen by The Health Collaborative staff to recognize an individual or organization that has been an example of collaboration, engagement, and innovation toward the mission of improving health and healthcare in our region. Further, they're INSPIRING others to the same.
"Neil's ongoing support of our work at The Health Collaborative has been valuable beyond measure," says Craig Brammer, CEO of The Health Collaborative. "Neil's leadership and compassion extend far beyond the programs and services offered by Talbert House, and I'm grateful to him not only for his wise counsel on critical issues affecting health and healthcare in our community, but also for his respect and friendship as he has mentored our leadership team on all things related to making a successful nonprofit. When I'm working through a problem or need advice, I'll text Neil that 'I need a Neil minute' – there are lots of answered 'Neil Minutes' requests in my text thread."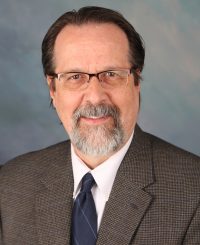 The Front Lines of Behavioral Health Services
Talbert House is a long-standing nonprofit Cincinnati institution providing children, adults, and families with a network of addiction and mental health services, focusing on prevention, assessment, treatment and reintegration. Founded in 1965 on a $30,000 budget, its mission is two-fold: to improve social behavior and to enhance personal recovery and growth. Clients are served in-home as well as in schools, outpatient facilities, community support centers, and residential care settings.
Tilow has been with the agency since 1974 and has served as its President and CEO since 1982, when the organization was serving about 600 clients per year on a budget of about $1 million. Last year, under Tilow's leadership, the agency served over 21,700 clients face-to-face and another 53,000 through prevention and hotline services, with a budget of over $70 million.
Projects spearheaded by Tilow and Talbert House effect positive change in behavioral/mental health in ways that can be seen and felt across the Southwest Ohio region, with a focus on integrating primary and behavioral health and healthcare. These include community-based training sessions to combat the heroin epidemic; the development of Federally Qualified Health Centers and other healthcare clinics for underserved neighborhoods; and many other programs supporting court & corrections, housing, and youth behavioral health issues. They are funded by organizations such as Interact for Health and Deaconess Foundation, as well as many local, state, and federal sources.
A Life of Service
Tilow has dedicated his career to improving the health and well-being of Talbert House clients and the community at large. Leading a team of almost 900 staff and advocates focused on quality care of children, adults, and families across our community, he has worked to increase the organization's service reach to encompass Brown, Butler, Clermont, Clinton, Hamilton, and Warren counties in Ohio. His leadership and involvement in the community include service related to initiatives around welfare reform, the opioid epidemic, integration of primary and behavioral care, levy leadership, fatherhood support services, child abuse prevention, and nonprofit leadership development.
Rob Reifsnyder, President and CEO of the United Way of Greater Cincinnati, and former Chair of The Health Collaborative Board, has worked with Neil on health and healthcare-related initiatives for decades. "I'm thrilled that my friend Neil and Talbert House are being recognized with this year's Inspire Healthcare Champion award for their important work in behavioral health," he shared.
Reifsnyder also emphasized the important inter-dependency of organizations like United Way and Talbert House, recognizing that the success of one is often directly tied to that of the other: "The committed work of Neil, his staff, and volunteers at Talbert House helps us collectively move the needle toward our Bold
Goals for Health, Education, and Financial Stability, toward creating opportunities for everyone in our community to thrive. Those in our community faced with addiction and mental health issues have a safe, supportive, and trusted place to go for help, putting them on a path toward recovery and better overall well-being. Our community is strengthened in the process, and we all benefit from that investment."
Community Relationships are Key
"As a board member, you quickly understand that Neil and Talbert House believe in the value of partnership," says Cathy Crain, Chair of the Talbert House Board. "This applies to the system collaborations, agency partners, and to the board itself. The longevity and tenure of the board are a reflection of Neil's leadership style and the importance Talbert House places on community relationships and results."
In December of 2012, Tilow joined the Board of the Health Improvement Collaborative, as The Health Collaborative was known at the time. He continued to serve through the organization's 2015 merger with the Greater Cincinnati Health Council and HealthBridge, and on through the present. At the time of the merger, he was appointed member-at-large of the new Executive/Governance committee; and then went on to become vice chair of the board in January 2016.
Garren Colvin, President and CEO of St. Elizabeth Healthcare, is Chair of The Health Collaborative Board and is enthusiastic about the selection of Tilow and Talbert House for the Inspire Champion Award.
"The services and culture of Talbert House have contributed so much to the rich fabric of our community, and at the center of it all is the hard work and dedication of Neil Tilow," Colvin commented. "The compassion and professionalism built into their work is second to none, and the hope and dignity they offer tens of thousands of people each year makes Greater Cincinnati a better place to live for all of us."
He continued, "What's more, Neil's service as a member of The Health Collaborative board over the past five years has helped to guide the nonprofit through many challenges, including a complex merger and restructuring of the organization. I hope the community will join me in congratulating Neil and Talbert House on their many successes and contributions to the quality of life and health across our region."
Please join The Health Collaborative's Executive Team, staff, and board of directors in congratulating Neil Tilow and Talbert House on their Inspire Champion recognition. We hope you'll all find yourselves on the receiving end of a "Neil minute" sometime soon.
-###-
About Inspire | Healthcare:
Inspire | Healthcare is the Greater Cincinnati region's premier annual healthcare event and awards celebration. Award categories include the Gen-H Award, the Richard M. Smith MD Leadership in Quality Improvement Award, and the Informatics Solutions Award. The awards seek to recognize individuals, teams, and/or organizations for inspiring the Greater Cincinnati healthcare community in areas of innovation, informatics, quality improvement, and population health. Other awards given annually include the Inspire Champion Award and the Hoxworth Blood Drive Awards, which involve separate nomination and judging processes. For more information about Inspire | Healthcare, visit healthcollab.org/inspire.
About The Health Collaborative:
The Health Collaborative is a non-profit organization that strives to positively impact health status, experience, outcomes, and affordability by fostering a connected system of healthcare and community health through innovation, integration, and informatics in the greater Cincinnati region. For more information about The Health Collaborative, visit https://healthcollab.org.