By Amy Crowley and Amanda Nageleisen
UC Health is being celebrated as a finalist for the 2018 Inspire Diversity and Inclusion Award
Each year, The Health Collaborative recognizes the healthcare heroes in our community at the Inspire | Healthcare Gala and Awards Celebration. This year's sold-out event is being held on November 8 at The Center downtown. Award categories have included Gen-H (population health), Informatics Solutions (health information technology), and Leadership in Quality Improvement.
NEW this year is the Diversity and Inclusion Award category, which acknowledges an individual or organization-level commitment to inclusiveness and advocacy for under-represented and minority populations – and for people of diverse cultures, backgrounds, and experiences – in its overall policies, practices, and partnerships.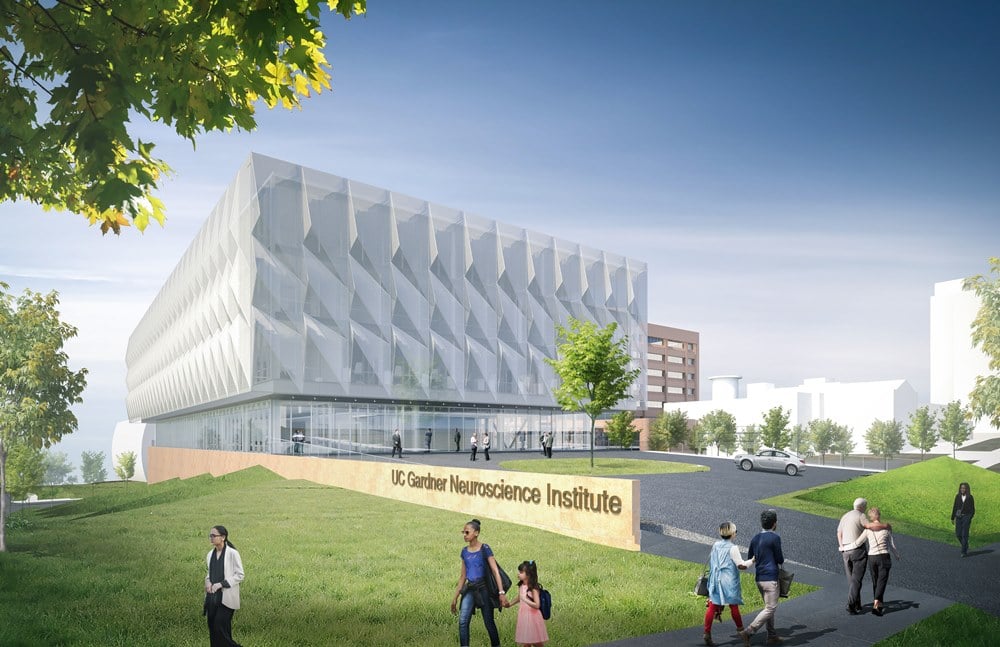 UC Health President & CEO Richard P. Lofgren, MD has made improving the physical and economic health of our community one of the organization's core four strategies.  One way UC Health focuses on economic health is by intentionally supporting local and minority and/or women owned businesses.  Under Dr. Lofgren's leadership, UC Health continues to develop a very strong supplier diversity program.
Recognition Where It's Due
UC Health has received community recognition and awards for its diversity and economic inclusion efforts. For example, in 2017 and 2018, the organization was honored by the South Central Ohio Healthcare Supplier Diversity Symposium in the Health System category.  In addition, UC Health was recognized by the Ohio-Kentucky Construction Summit as the 2017 award winner in the Developer/Owner category, and was selected as the 2018 winner in the Developer/Owner category at the annual Ohio-Kentucky Construction Summit in late October. Additionally, Bob Feldbauer, Vice President of Facilities, was recognized in 2017 in the Individual Champion category for his efforts around construction/facilities supplier inclusion and workforce diversity.
"Partnerships are an important part of UC Health's journey to continuously improve supplier diversity," Feldbauer emphasized. The organization works with Howard Elliott of Elliott Management Group, a well-known leader in supplier diversity and a recent inductee to the Greater Cincinnati and Northern Kentucky African American Chamber Black Business Hall of Fame.
Elliott hosts a monthly supplier diversity roundtable at UC Health's corporate headquarters each month that is open to any MBE/WBE interested in doing work with UC Health or in the region. Howard works side by side with Rob Wiehe, UC Health's Senior Vice President of Supply Chain and Logistics, to maximize community connections and to bring best practices from the region and across the country.
UC Health's current major construction project, the UC Gardner Neuroscience Institute, is tracking over 43% MBE/WBE inclusion to date, surpassing the Community Benefits Agreement (CBA) goals of 31%.
"Partnerships are an important part of UC Health's journey to continuously improve supplier diversity."
Bob Feldbauer
Also included in this project is a strong workforce inclusion program, tracking at 16.4% minority and 6.7% non-minority females to date against CBA goals of 12% and 3 % respectively.
Increased effort is being placed on inclusion and diversity spend in categories within professional services (outside of construction). The organization has already realized major improvements in this area and has hit initial progressive goals set by senior leadership.
Even with this early success and community recognition, UC Health continues to relentlessly pursue and renew its commitment to diversity and inclusion in all areas of the organization. The Health Collaborative congratulates the UC Health team for being a 2018 finalist in the Diversity & Inclusion category of the Inspire | Healthcare Awards!