The He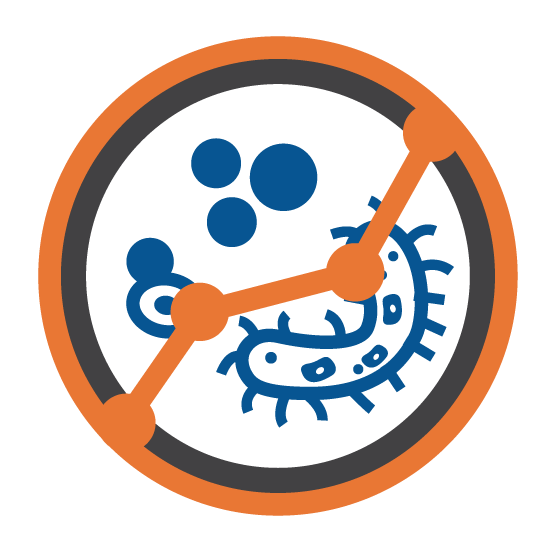 alth Collaborative's Infection Prevention Advisory Group, a membership committee comprised of infection prevention professionals and infectious disease physicians, regularly provides recommendations to hospital leadership regarding infection prevention strategies and improving community health.  By closely monitoring disease data and trends, the group is able to make thoughtful, proactive recommendations to area hospitals and other healthcare facilities to mitigate the impact of infectious disease.
 Recent disease data resulted in the group's two new recommendations:
Hospitals adopt the practice of tetanus-diphtheria-pertussis (Tdap) vaccination for all healthcare providers in specialized areas of OB, Emergency Department, and Respiratory services within the next year.
The Health Council Steering Committee recently accepted this recommendation. Regionally, notable increases in reported incidences of pertussis have occurred in recent years.  As recently as 2011, cases reported to and investigated by public health were in the single digits, increasing to 12 in 2012 and 35 in 2013.  A significant surge was seen in 2014 with 437 cases in Southwest Ohio.  When public health data is shared with hospitals, they're able to take action to prevent such surges.
The Centers for Disease Control and Prevention (CDC) recommends all healthcare providers receive a single dose of Tdap vaccine as soon as feasible if they have not previously received it, regardless of the time of their last tetanus-diphtheria (Td) vaccine.  In October 2014, the Public Health steering committee, which consists of area health commissioners, unanimously supported the hospitals' efforts to provide healthcare workers with Tdap vaccinations.
This concept is not new to the hospitals in the region.  In 2011 the Infection Prevention Advisory Group recommended to the hospital membership that seasonal flu vaccinations for healthcare workers be required.  This resulted in an increase from 43% to 95% of all providers being vaccinated.  This initiative has the potential for similarly significant results.
Building on the history of collaboration and standardization of best practices through the implementation of the regional Neonatal Abstinence Syndrome (NAS) project, the initiative to test pregnant women at risk for Hepatitis C and HIV is in the final stages of planning.
The critical increase in reported cases of Hepatitis C is a direct result of the area's heroin epidemic, bringing into sharp focus the effects of IV drug abuse even for those that aren't using.  Because Hepatitis C is passed from mother to baby, knowing whether the mother has Hepatitis C or HIV will allow providers to offer appropriate follow up care to the mother and the baby.
---
Data on Hepatitis C on confirmed, probable, and suspected cases as reported:
2013:

2,081

2014:

2,919

2015:

3,913
Provided by Hamilton County Public Health for SW Ohio (Adams, Brown, Butler, Clermont, Clinton, Hamilton, Highland, Warren)