Pfizer appts available for ages 16-17:
City of Cincinnati, Children's Hospital, Christ Hospital, Clermont County, Hamilton County, Mercy (Jewish, Mercy West), Premier (Atrium), St. Elizabeth, TriHealth, UC Health, Warren County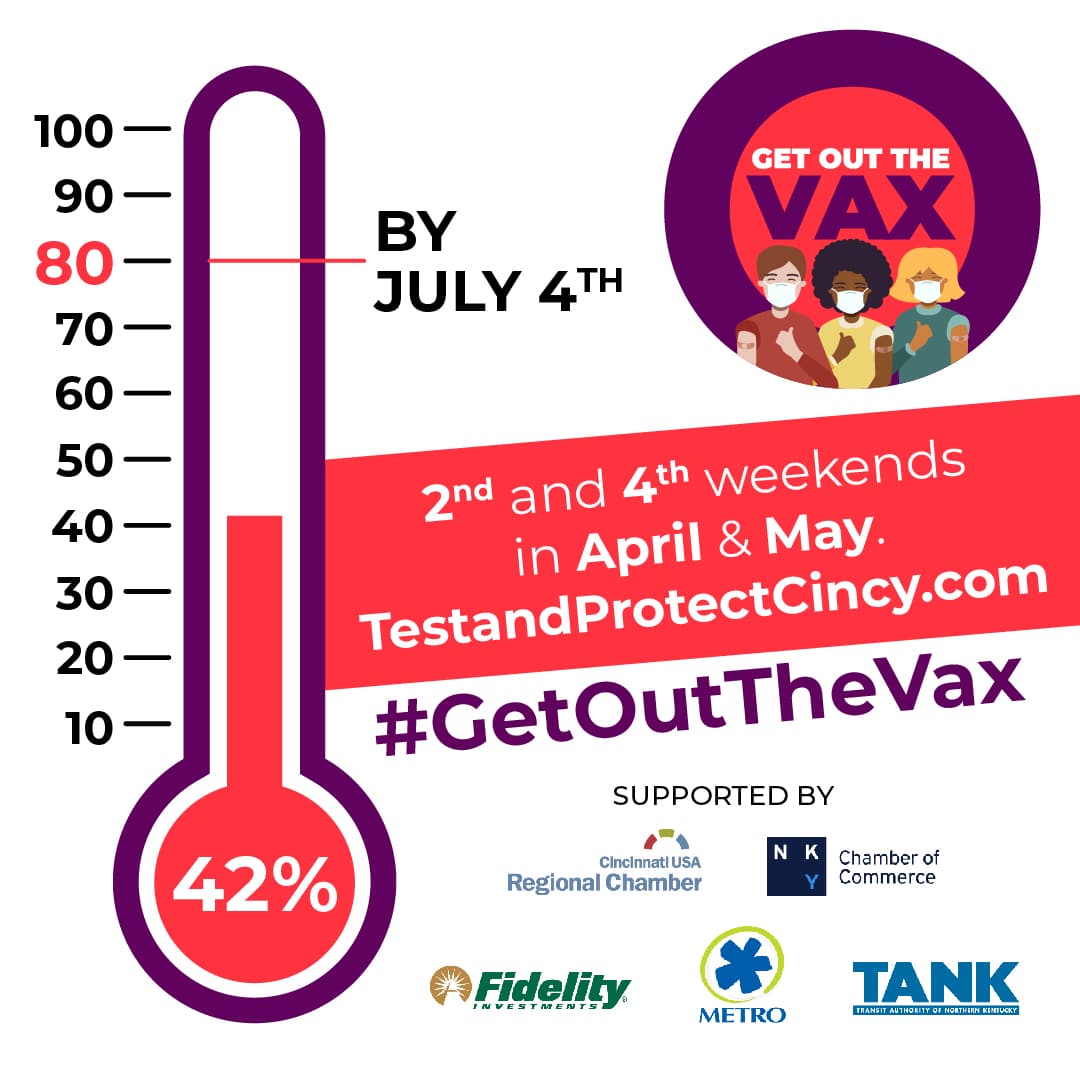 Get Out the Vax weekends will take place the 2nd and 4th weekends of April and May, and public transportation through Metro and TANK will be FREE (see below for all transport service details). Get Out the Vax is a new region-wide commitment to vaccinate 80% of those eligible (16+) by July 4th.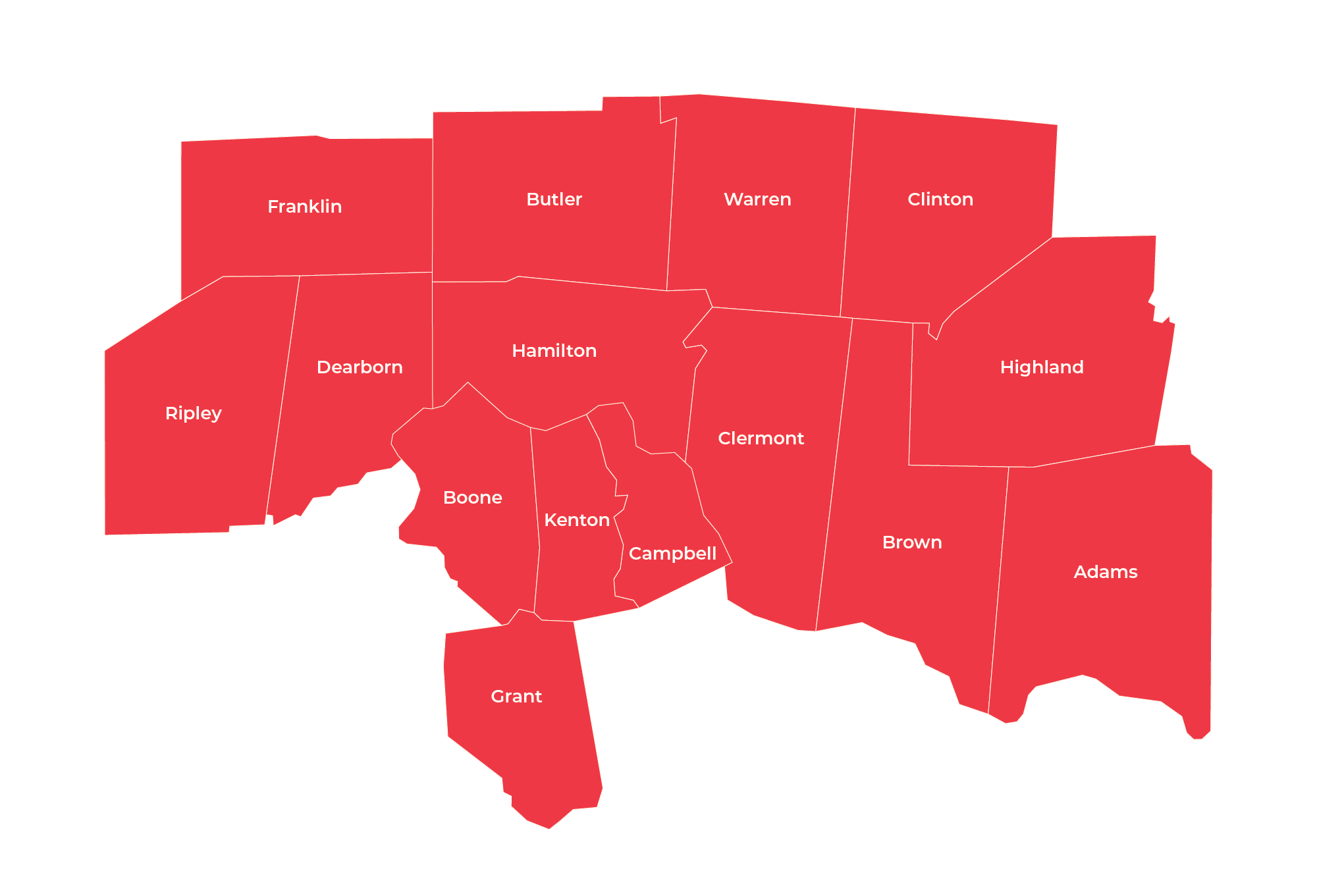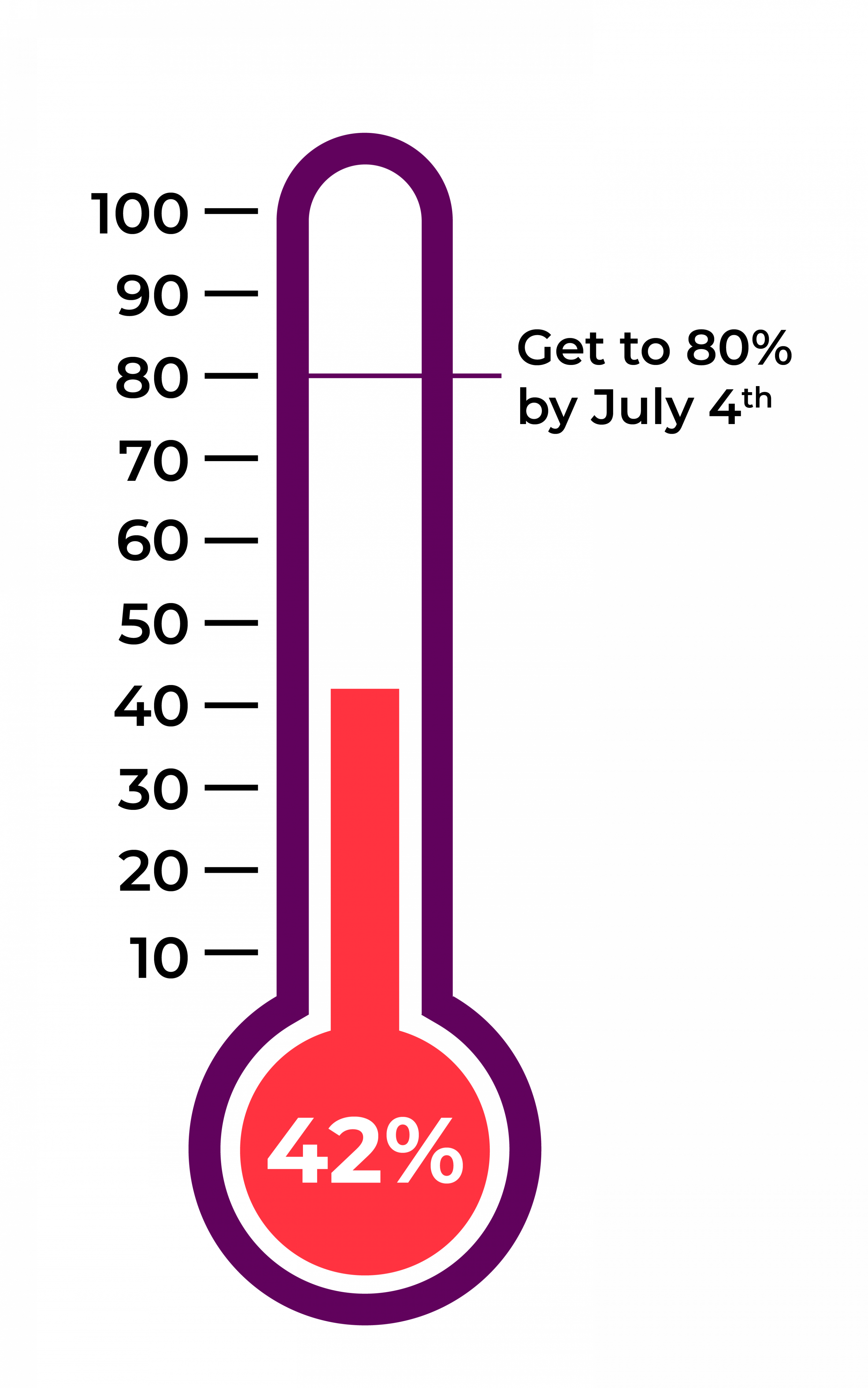 Eligible Ohioans may schedule an appointment through one of the vaccine providers listed. If you are having difficulty registering online, please dial 211 from any phone for assistance.
TRANSPORTATION SERVICES
Transport services are available for anyone who needs them.  During Get Out the Vax weekends (2nd and 4th weekends in April and May), bus rides are FREE courtesy of Metro and TANK.  For those not on a bus line, individuals may contact United Way of Greater Cincinnati 211 for ride assistance through Lyft. In addition, any seniors ages 60+ who need a ride to their appointment can request transport from Council on Aging at (855) 546-6352 or online here. 
Individuals of any age who need a ride to their appointment can contact the Cancer Justice Network at (513) 404-3882.  Please note that at least 2-3 days of notice is needed to arrange transport services through Council on Aging or Cancer Justice Network.
Additional vaccine providers in Southwest Ohio:
Why should you get vaccinated?

Trusted Resources and Links

Ohio Department of Health COVID-19 Vaccine
Centers for Disease Control and Prevention Resources