Ready to be Vaccinated?
To find a location near you, click on the button below.  Click each location or search by address to view days/hours for walk-ins, type of vaccine, and if the site vaccinates children
Vaccines are free to all individuals, and locations on the map offer open public clinics. Children ages 12-17 are eligible to be vaccinated with Pfizer. Individuals who need a ride to a vaccine location should call United Way 211 for transportation assistance
Already Vaccinated?
The following rewards are available to those who have been vaccinated.
Discounts:
Krispy Kreme: Offering a free original glazed donut
MLS: 30% discount for in stadium merch
NFL: 25% off merchandise
Reds: $10 dollar tickets
Anheuser-Busch: Free beer if 70% of adults are vaccinated by July 4th
Sweepstakes:
CVS Health: Over 1000 trips and prizes raffled to those vaccinated at participating CVS locations, enter here.
Kroger: Win 1,000,000 dollars or free groceries for a year when an adult (18+) is vaccinated at a Kroger location, enter, or schedule your vaccine here.
Full list of incentives available nationally is here
VACCINES FOR CHILDREN AGES 12+
Children ages 12-15 are now eligible to receive the Pfizer vaccine. In the Cincinnati region, providers listed below offer open public clinics to vaccinate children ages 12-17 with Pfizer. Vaccines are free to all individuals.  Individuals/families do not need to be patients at these providers to receive a vaccine. Parents/guardians must be present to provide consent.  Parents with questions are encouraged to reach out to their child's pediatrician.
To schedule an appointment, click on a provider link below. To view available days and times for walk-ins, please refer to the Walk-In schedule below.
Get Out the Vax is a region-wide commitment to vaccinate 80% of those eligible by July 4th. Please see below for details on public transportation options.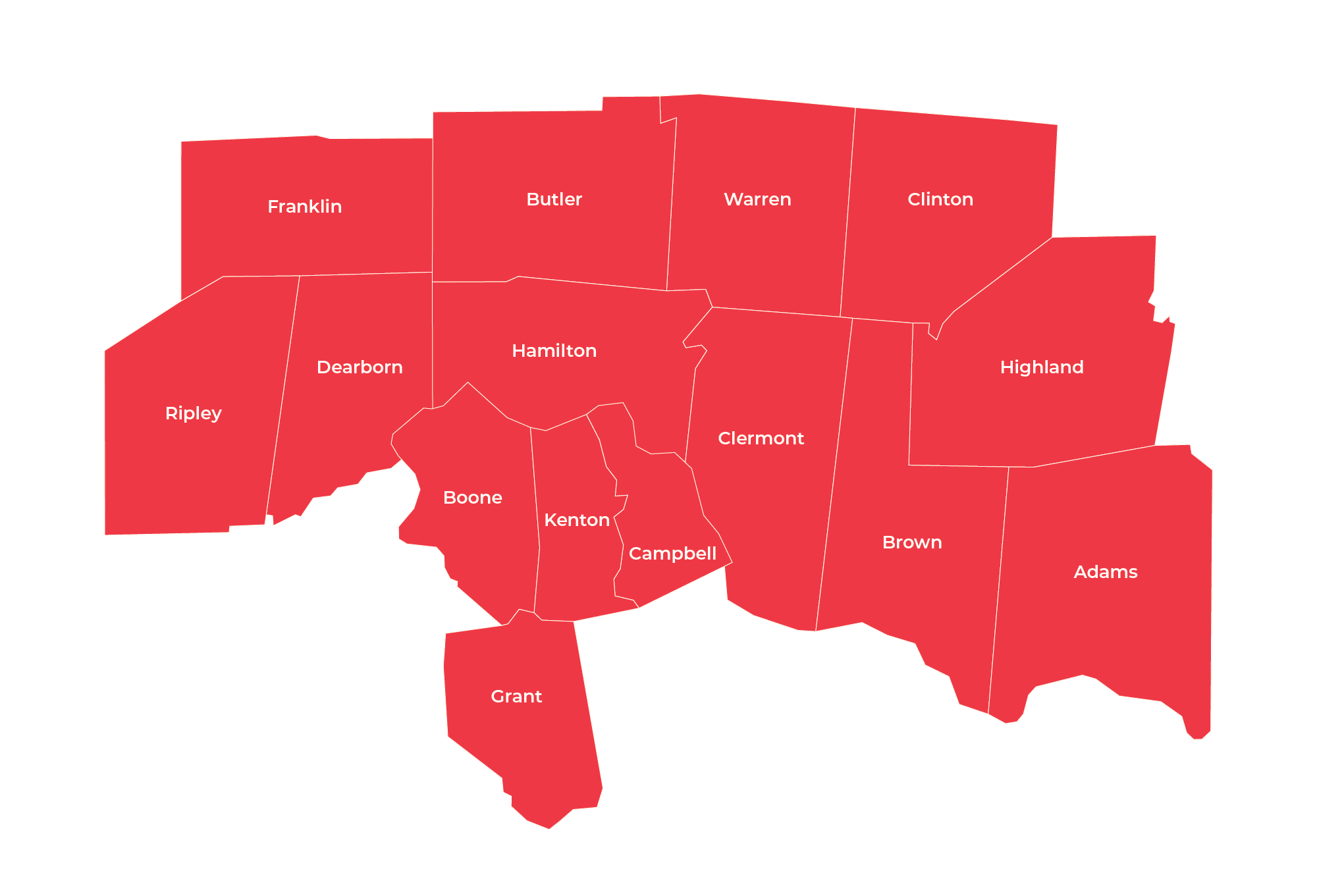 TRANSPORTATION SERVICES
United Way of Greater Cincinnati 211 is coordinating ride assistance through Lyft and other local transport services, including Council on Aging and Cancer Justice Network. Dial "211" from any phone to request a ride, or reach out to  providers directly at:
Cancer Justice Network:  (513) 404-3882
Council on Aging for seniors ages 60+:  (855) 546-6352 or online
What are the available Vaccines?


Why should you get vaccinated?

Trusted Resources and Links

Ohio Department of Health COVID-19 Vaccine
Centers for Disease Control and Prevention Resources