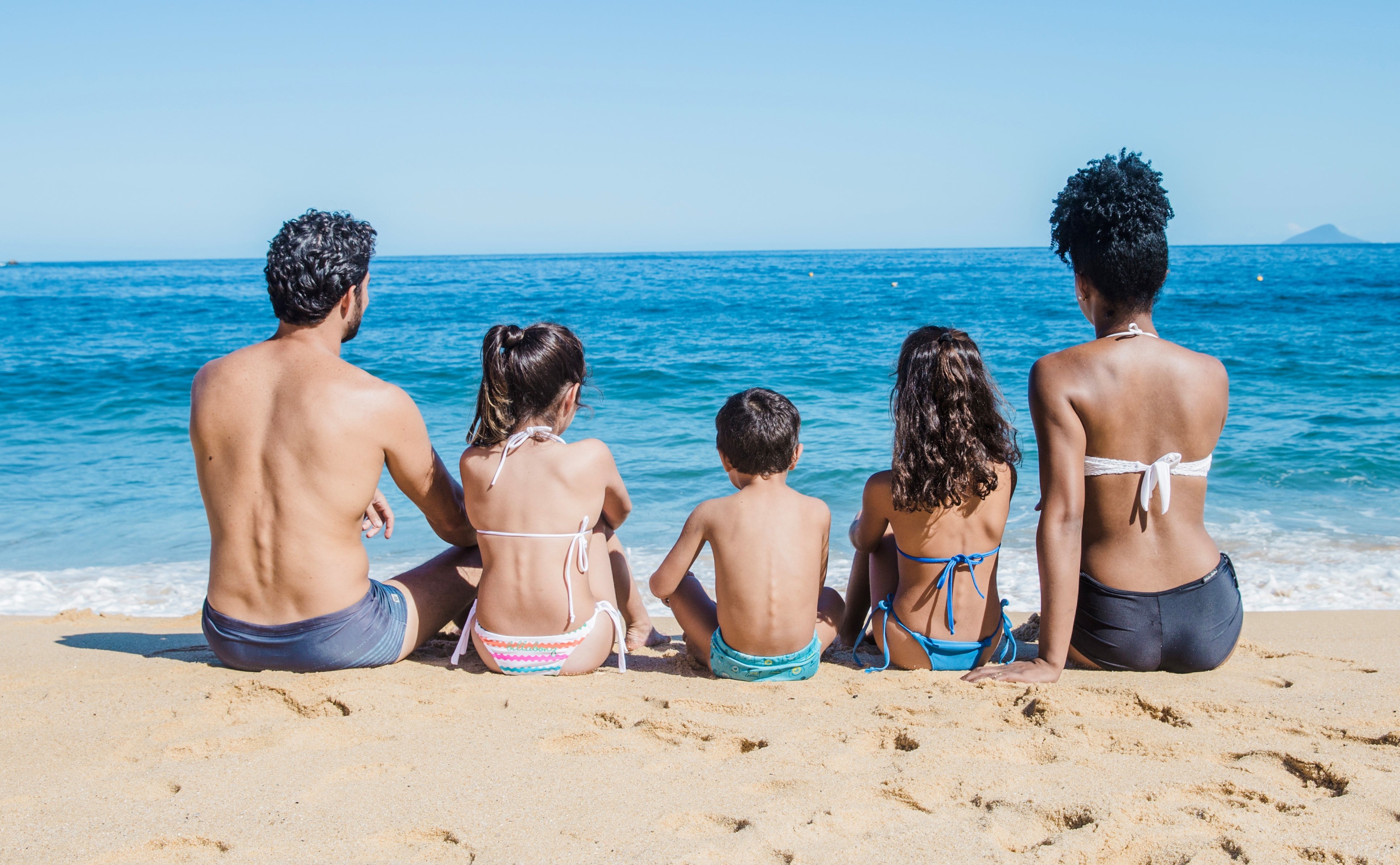 Summer is here – time to hit the pool and the beach!
As pools open for the summer and families leave for vacation, keep in mind this is the season for water-related injuries.
By Olivia Ritter, Communications Specialist
In the past ten years there have been 320 injuries related to water in the tri-state area, 63% of which were classified as drowning/submersion in a swimming pool. It's important to obey pool rules when at a public pool, as lifeguards and other personnel are only looking out for your safety and have your best interests in mind when they correct your or your child's behavior.
Children are more likely than teens and adults to drown without an adult present. Perhaps unsurprisingly, 71.6% of water injuries were children under the age of 10. Younger children especially need to be watched at all times since their muscles and swimming skills have not yet fully developed.
Measures can be taken to minimize risk and prevent drowning injuries. Make sure to have life jackets available in a variety of sizes when swimming, boating, canoeing, or kayaking. Always ensure there is adult supervision at your own backyard pool or if there is no lifeguard on duty.
Building a fence around an at-home pool can also reduce the likelihood of a drowning incident. Many parents may not expect their child, or even a neighbor's child, to be around the pool at a given time but end up finding the child has fallen in. 13.8% of the water injuries in the past ten years have been fatal but we can bring this number down by following a few tips such as having an adult present, keeping safety and rescue equipment on hand, following pool rules, prohibiting roughhousing, and more. Check out our infographic below to learn best practices for safe and enjoyable water recreation, throughout this summer and beyond.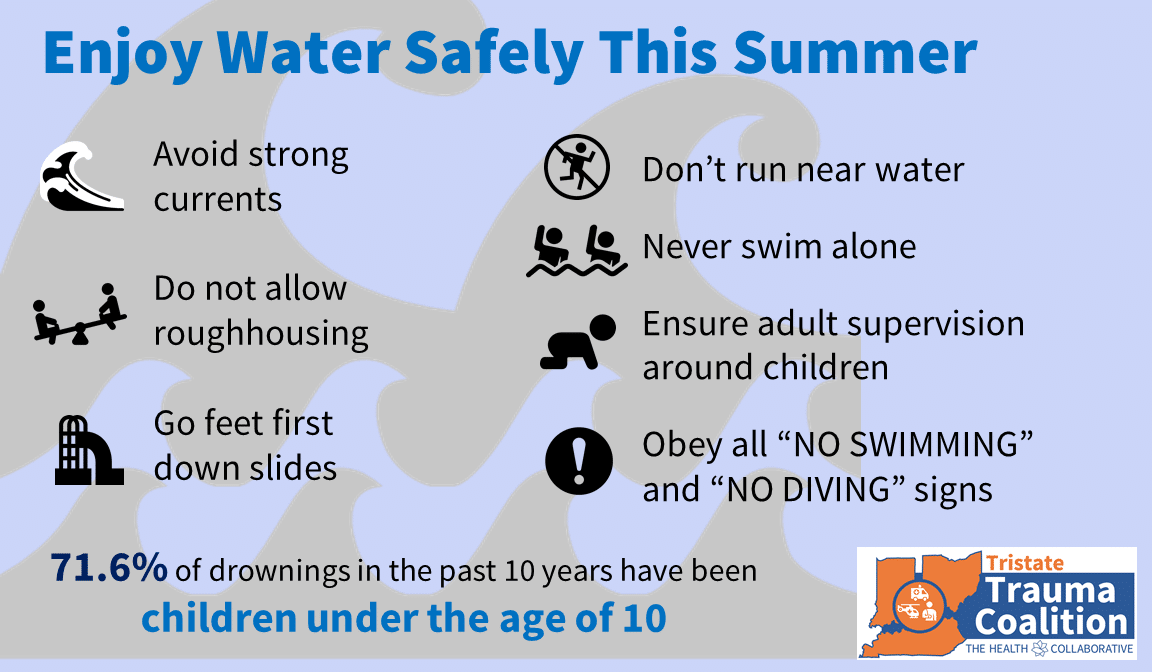 For more information about water safety, the Tristate Trauma Coalition, and regional trauma statistics, contact Kelly Harrison, Manager of Trauma Services: kharrison@healthcollab.org.