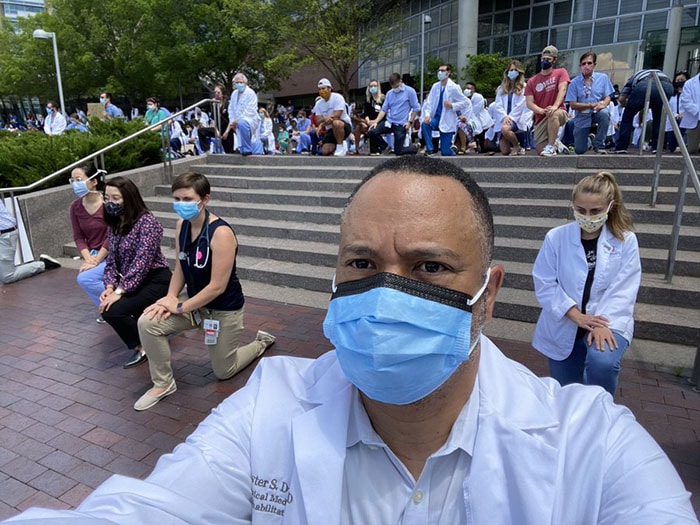 Today Greater Cincinnati Hospitals are joining medical professionals across the country to protest against racial injustice and working to eliminate racial bias in healthcare.
Racism threatens our opportunity to create a Greater Cincinnati that is healthy by design. #WhiteCoatsForBlackLives
Click the image below to view a gallery of photos from today's peaceful protest at some of our member hospital sites.