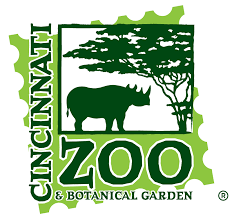 The Health Collaborative is partnering with Cincinnati Zoo and Hamilton County to offer Healthcare Workers Appreciation Days at the Zoo this weekend.
The Zoo is offering healthcare workers FREE admission starting on World Health Day (April 7) through April 10.
A select group of healthcare heroes will be honored at the zoo this Thursday, April 7 for their tremendous resolve and dedication to our communities, and to upholding the principles of public health during an unprecedented global crisis.
One of these honorees is Cassie Herald. 
With 27 years' experience in the healthcare space, Herald is passionate about helping patients and their families. Throughout the pandemic, her passions were put to the test. We asked Herald to give us a glimpse into what that has been like for her.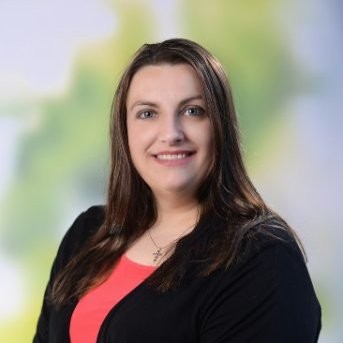 Q: Hi, Cassie! Let's start with what you do: what is your official title?
A: I am Manager of Respiratory Care & Pulmonary Functions, Patient Transport, Patient Safety Companions, EEG, Central Telemetry Monitoring Unit, and Noninvasive Echo & Vascular at Mercy Health – Anderson Hospital.
Q: How long have you been in the healthcare industry?
A: 21 years in my profession but 27 total.
I started working as a respiratory therapist in 2001 but worked as a PCA while I was in college and worked in EVS for a nursing home while in high school.
Q: What is your favorite thing about your job?
A: I love that I get to help people, patients and employees, every day. I love that I am always learning and I am continuously challenged. I love caring for others regardless of how simple or complex their needs made be.
Q: What has it been like for you, working in healthcare during COVID?
A: Working in healthcare during COVID was trying and stressful but also very rewarding. We were faced with many questions that we could not answer but we never gave up! We always fought hard to protect and heal our patients.
Q: Do you have any notable stories or stats related to COVID, or something you wish the public knew?
A: I have a lot of stories that I can reflect on but I want to be sensitive about protecting private patient information. I would like to say that I felt the appreciation from the public regarding our sacrifices and dedication to providing the best care possible during these uncertain times. My team and I felt supported and recognized. We received numerous cards, meals, treats and gifts. This showing of gratitude from the public meant more than anyone could ever know.
Q: what is your favorite zoo animal or zoo exhibit?
A: Hard to pick one favorite but probably penguins!
"The past few years have been challenging, and nowhere have those challenges been greater felt than with the heroic work playing out on the front lines and behind the scenes in our healthcare community," said Craig Brammer, CEO of The Health Collaborative. "Our healthcare community put everything else aside to come together for the good of our region. And I believe, because of these people who put others' health above their own, we're coming out of this crisis stronger for it."
Herald and seven of her healthcare peers from across the region's health systems will be honored this Thursday morning at the Cincinnati Zoo, with a program and proclamation by Hamilton County officials. CLICK HERE for more about Zoo Days: Healthcare Workers Appreciation Days, and CLICK HERE to read the press release.