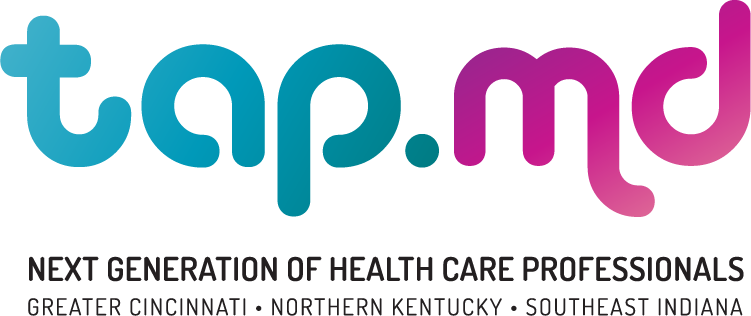 TAP MD visited UC Health on Friday, August 16 for a learning session on "Trauma 101." Students learned about various aspects of trauma and emergent care. A special shout out to our event coordinator, Susan Hatfield, MSN, MeD, RN-BC, Clinical Program Developer for the Center for Professional Growth and Innovative Practice at the UC Medical Center. There were three parts to the four-hour day:
Aircare: Students learned about the benefits of having a Level One Hospital AirCare team in our region, including why and how helicopters are called, what careers are needed on the helicopters, getting to see the helipad, and more! Thank you to our AirCare host, Sharon Walsh-Hart.
CSTARS: We got to learn all about the CSTARS program and everything the United States does to send its best to take care of our wounded warriors. Cincinnati has one of only three programs in the world! Many thanks to all of the CSTARS presenters.
Trauma Surgeon: Students heard from renowned trauma surgeon Dr. Christina Williams about what it's like to work in a Level One Hospital, including many of the things she has seen throughout her career. She also spoke about her many adventures traveling with Doctors without Borders for the last few years. We appreciate you, Dr. Williams.
Follow UC Health on social media:
https://www.facebook.com/aircareandmobilecare/
https://www.facebook.com/UCHealthCincinnati/
https://twitter.com/uc_health
https://www.linkedin.com/in/uchealthnews/
https://www.linkedin.com/company/uc-health/
Learn more about TAP MD and the TAP Health program at http://taphealth.healthcollab.org.
See below for a photo gallery of the TAP MD students' experiences at UC Health: