More than 90 students from 41 area high schools join this year's TAP Health Summer Academy. With summer in full swing, we have officially welcomed the Class of 2023! Check out this year's facts and figures below: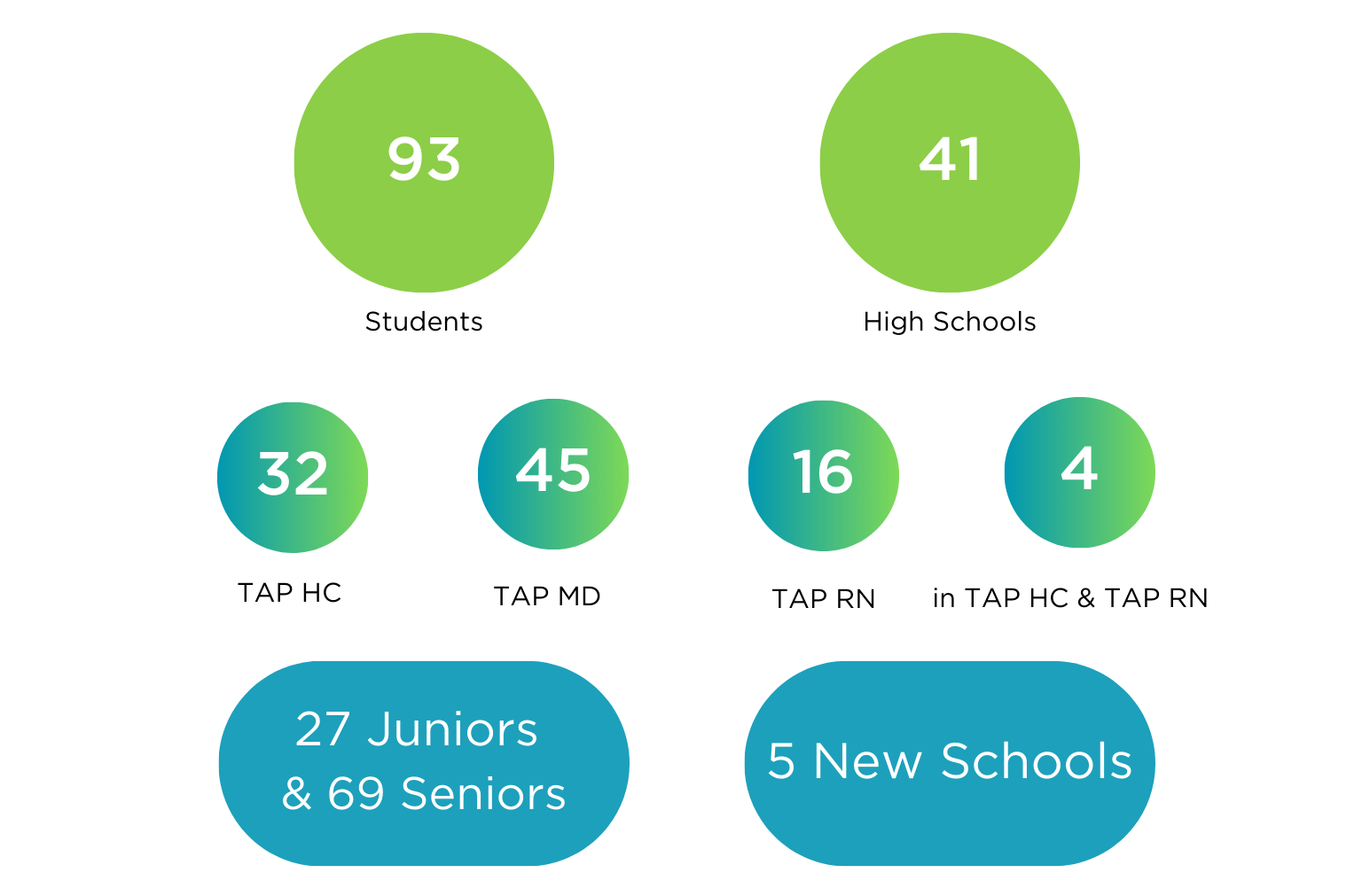 The 41 high schools currently represent public, technical, private, career prep, parochial, and Montessori schools. In addition, we are thrilled to have 5 new schools represented in our Summer Academy, including students from Cincinnati Digital Academy AND the School for Creative & Performing Arts.
But that's not all! This year we extended the opportunity to 11th graders – a first in the history of our program.  Twenty-seven juniors make up this year's roster.
Check out the future of healthcare!
The Health Collaborative proudly announces that we have accepted the following talented high school students into our 2023 TAP Health Summer Academy: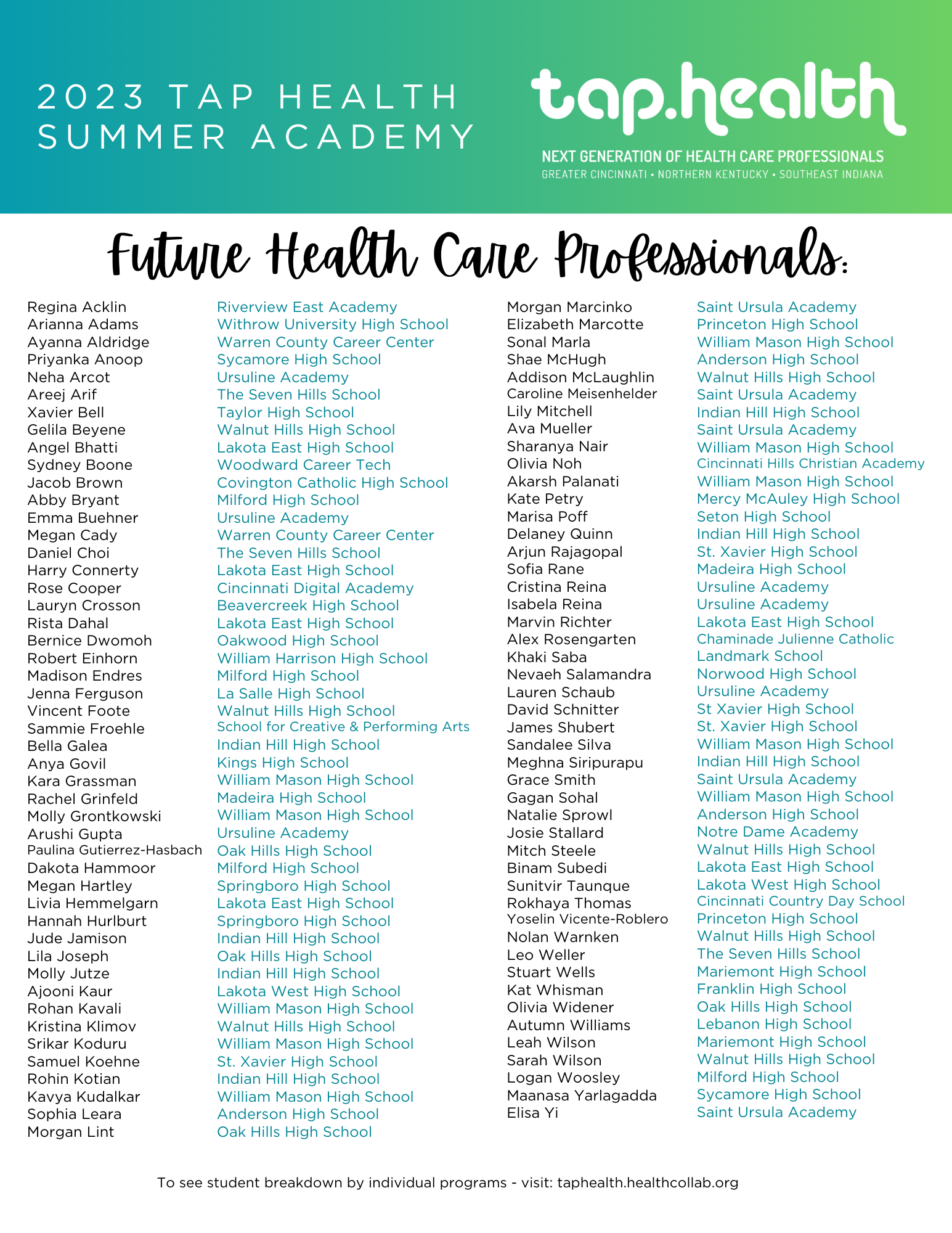 Take a look at what our students have been up to so far: