The Health Collaborative's Tiffany Mattingly, VP, Clinical Strategies, shared with the Cincinnati Enquirer that Cincinnati health systems no longer require guests to wear masks the hospitals following a drastic decline in infections, hospitalizations, and intensive care unit patients.  
For the first time in three years, guests at hospitals in the Cincinnati region are no longer required to wear masks while visiting loved ones.
The policy changes recently went into effect on different days at all six major health systems in the region but have come in response to declining COVID-19 rates, increased immunity, and drops in other respiratory illnesses, hospital representatives confirmed.
The health systems all changed policies requiring guests to wear masks prior to legislation from President Joe Biden on Monday that ended the national emergency for COVID-19. A separate public health emergency is also scheduled to end May 11.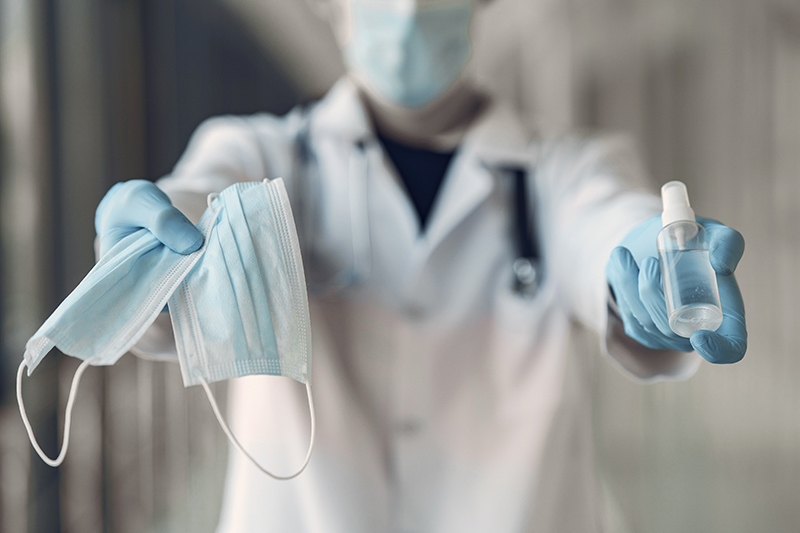 Colleges throughout the US, have also ended vaccine requirements for students at various times beginning last year, with some coming as recent as last month.
The mandates were removed at the hospitals following consistent drops in infections, hospitalizations, and intensive care unit patients. According to the latest update from the Health Collaborative's Situational Dashboard, which is updated weekly, the Cincinnati region currently has 54 patients hospitalized with COVID-19. In early 2022, just over one year ago, there were over 1,000. The region currently has 11 COVID-positive patients in the ICU and five on ventilators.
"The data overall is looking very stable, continuing a slow, steady decrease, which is fantastic," said Tiffany Mattingly, vice president of clinical strategies for the Health Collaborative, the coordinating group for the region's 40 hospitals. "Our hospitals are not overwhelmed from a standpoint of COVID or influenza right now, so we're in really good shape there."