CINCINNATI — Hamilton County commissioners announced they will provide $1.5 million to Cincinnati State Technical and Community College to fund efforts to expand nursing programs in the hopes of combating a critical shortage in the field.
The funding was announced during a Thursday morning press conference.
According to a press release from the county and Cincinnati State, regional hospitals are currently lacking around 14.5% of their nursing staff, meaning there are roughly 1,500 vacant nursing positions at hospitals in Greater Cincinnati, based on data from the Health Collaborative.
The funding will go toward expanding the nursing pathway program at Cincinnati State to create more opportunities for students to pursue nursing degrees.
According to the press release, Cincinnati State is the only college in the region that offers a complete nursing education in one location.
"The investment also aims to increase the number and percentage of LPN and RN nurses from underrepresented backgrounds in Hamilton County by expanding upon Cincinnati State's programming," the press release says.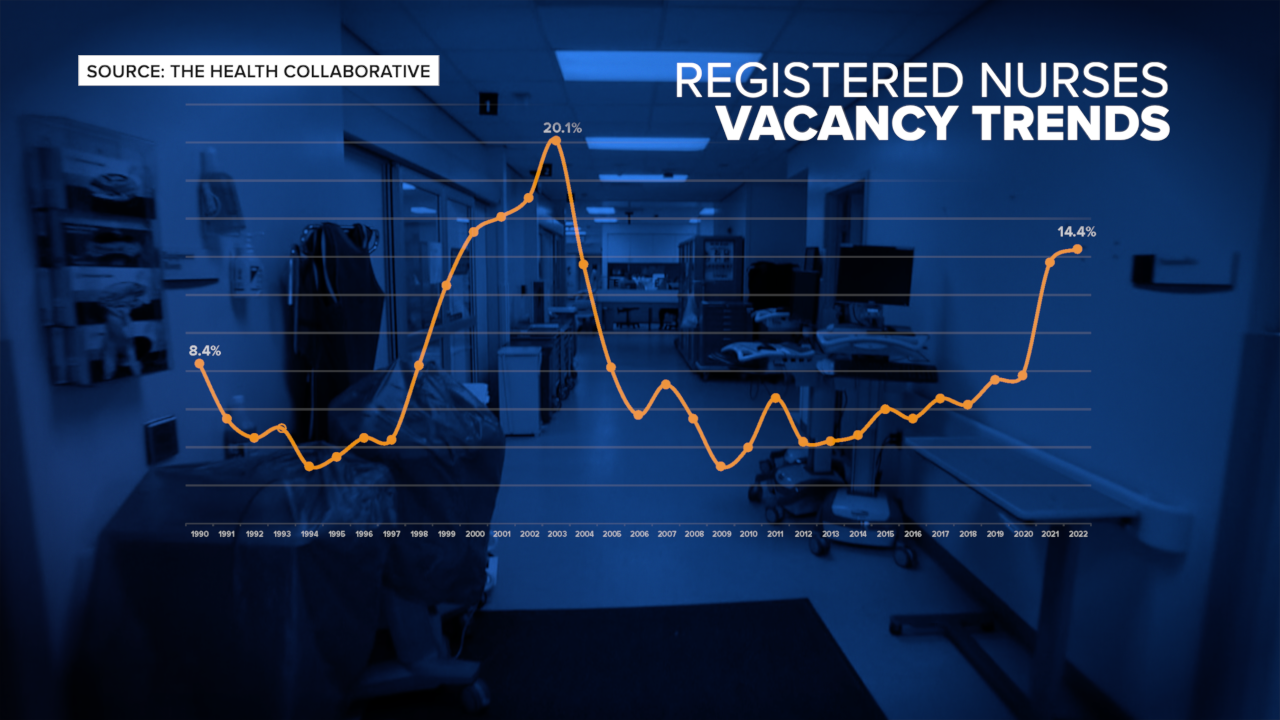 The nursing field was enduring a staffing shortage before the COVID-19 pandemic broke out, with claims of extreme stress cited for the reason. In 2018, the Associated Press reported that 82% of nurses considered workplace stress the biggest risk to their health, and about 57% said they worked extra hours to handle their workload.
Then COVID-19 hit, and the healthcare industry was forced to grapple with even more burnout among staff, particularly in hospitals and nursing homes.
In 2022, the National Academies of Medicine reported 54% of physicians and nurses reported burnout. The same researchers reported 50% of public health workers had symptoms of a mental health condition like depression or anxiety. Also, eight out 10 health workers reported suffering workplace violence, according to NAM researchers.