"As care providers, we need to allow each patient to share their narrative…
Patients bring with them their past medical history, their gender identity, and their desired gender expression. There is no one plan that applies to everyone, whether it comes to hormones, surgery or any type of healthcare interventions that we can assist patients with. Each person is individual in what their journey is going to be, so we have to teach our students how to explore that journey with patients."
Sarah Pickle, MD, of UC Health, is a trailblazer in the field of transgender medicine. In order to ensure that LGBTQ+ patients in our community receive exceptional medical care, she and her colleagues at the UC College of Medicine created one of the first nationally recognized transgender-focused medical school curriculums in the country.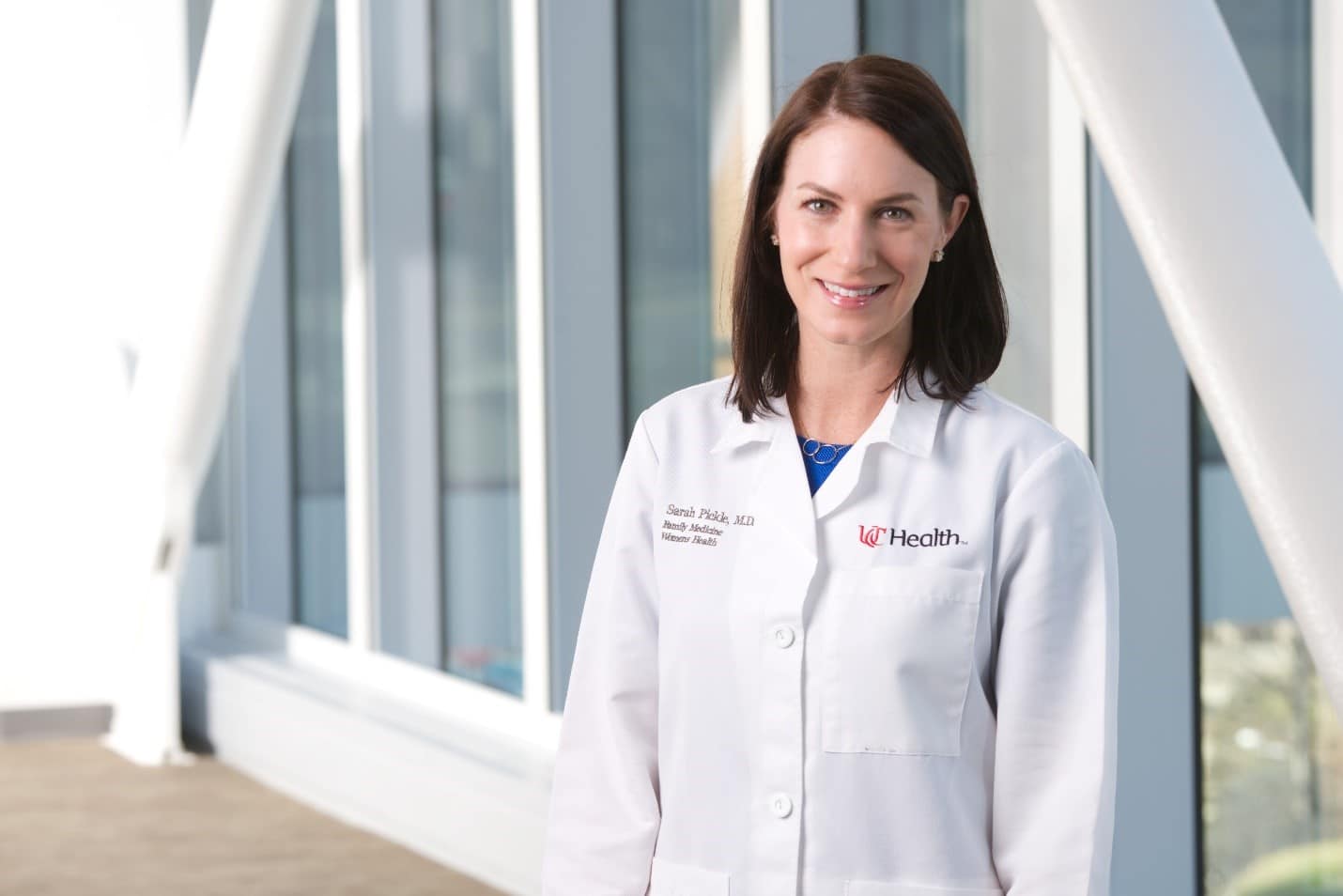 With the goal of helping students recognize potential opportunities for positive change in their eventual careers as practicing physicians, Dr. Pickle's educational program has become a model for other schools regarding student instruction.
Currently an Assistant Professor of Family and Community Medicine at the UC College of Medicine, Dr. Pickle is a dedicated educator, teaching students the effectiveness of using gender-neutral language, trauma-informed approaches toward performing a physical exam, the physiology of gender-affirming hormones as well as various medical interventions, such as gender-affirming surgeries. Additionally, she trains students to recognize and address possible discrimination that trans-identified people face within the healthcare system, as well as identifying strategies to help all patients feel comfortable and respected.
As a universally respected and compassionate educator guiding the next generation of physicians, Dr. Pickle is also co-developing an augmented reality training program, that will include simulations taken from a transgender patient's point of view. This program will be available in Ohio in March of 2022, and was made possible by a Medicaid Equity Stimulation Grant awarded to the UC College of Medicine and UC College of Nursing. The goal, Dr. Pickle says, is to provide clinicians with a model of gender-affirming care they can easily emulate in their own clinical practices.
Dr. Pickle is a passionate advocate for expanding transgender care in our region. She has consulted with the UC Health system's electronic health records team to ensure patients' records accurately communicate gender identity, pronouns and organ inventory to the healthcare team. She has also created a gender-affirming care program within her family practice at UC Health, a model that any physician can easily adopt and integrate into their own practice.
A creative strategist who is always thinking outside the box, Dr. Pickle has managed to skillfully integrate transgender medicine into a patient-centered medical home within family medicine, focusing on a holistic approach to whole-person care. She has also made time in her busy schedule to mentor local primary care physicians interested in expanding their scope of care to include transgender medicine.
A true game-changer in the world of transgender medicine, Dr. Pickle has improved the lives of countless patients, students, and fellow physicians through education, outreach, and understanding. She is creating a new gold standard in medical care, one that includes equal and equitable treatment for the LGBTQ+ community. It may seem like an impossible task, but Sarah Pickle, MD, continually shows us the invaluable worth and improved patient outcomes that are a direct result of her prioritization and implementation of Diversity, Equity and Inclusion in healthcare.