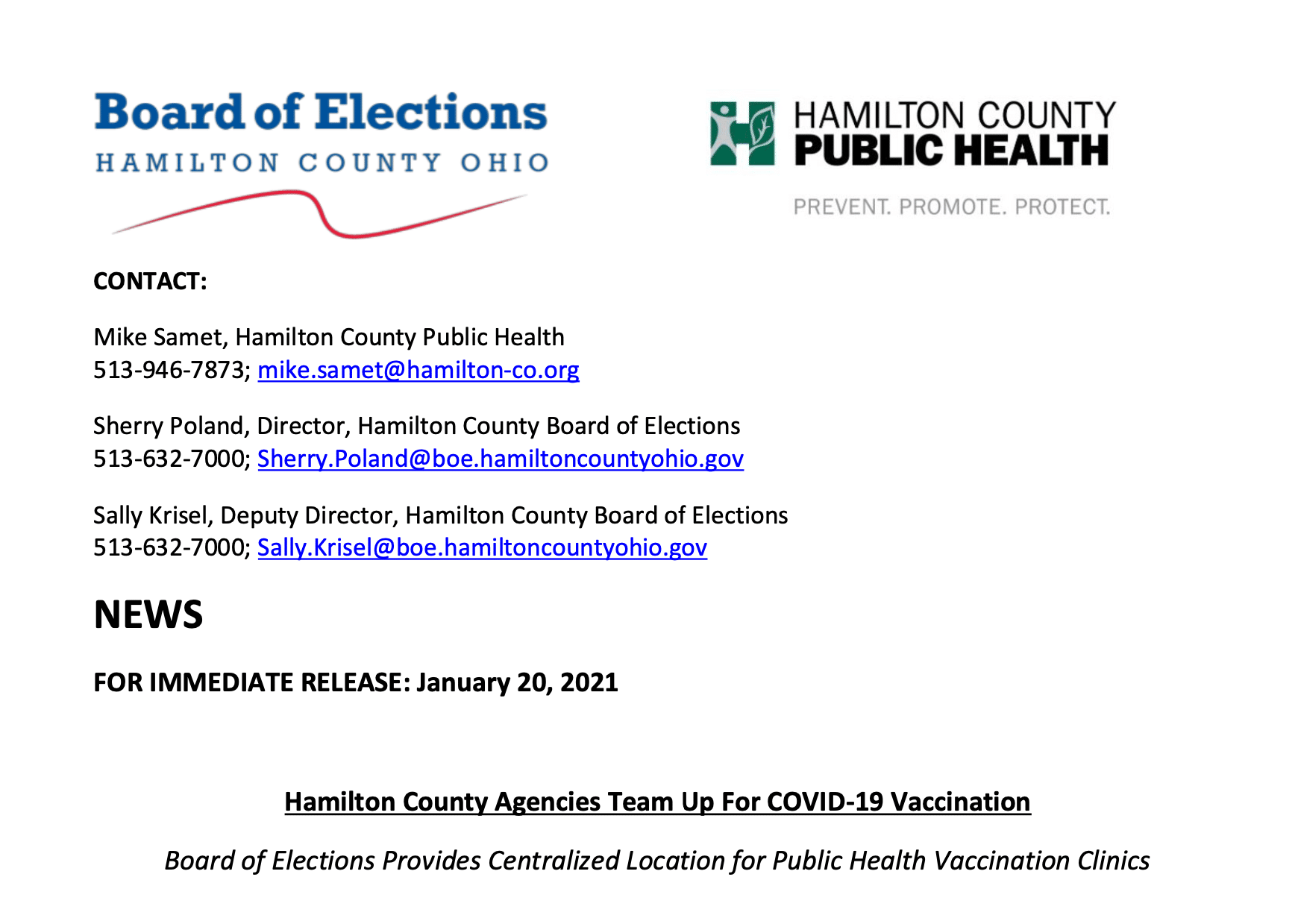 In partnership with Hamilton County Public Health the main COVID-19 vaccine clinic will begin operation Friday January 22.
Vaccination will be conducted at the Board of Election's Early Vote Center at 2300 Wall Street in Norwood.
Vaccines are available by appointment only.
Hamilton County Public Health will contact those eligible for vaccine to schedule an appointment.
Do not go to the Board of Elections without an appointment.
For more information, www.HCPH.org.