FOR IMMEDIATE RELEASE
Media Contact:
Shannan Schmitt
Senior Director, Communications & Development 
513-247-5253
CINCINNATI, OH—The Health Collaborative (THC) and Hoxworth Blood Center, University of Cincinnati celebrate the 13th year of the Hoxworth Blood Drive Awards, a friendly competition among hospitals and health systems to increase the amount of blood donated locally while promoting community support for Hoxworth. St. Elizabeth Healthcare receives the awards for Distinction and Most Improved, while Clay Manning from Margaret Mary Health is named Blood Drive Coordinator of the Year.
Every day, 400 units of blood and 50 units of platelets are needed to meet the needs of patients in more than 30 Tri-state area hospitals. These local hospitals and health systems step up to ensure that our region is prepared to meet the ongoing demand by increasing the number of blood donations within each of their systems. Each hospital has a year to meet their goals. At the end of the year, donations are tallied, and the winners are announced.
The 2022 campaign realized 7,173 donated units of blood across 27 health systems and two big winners.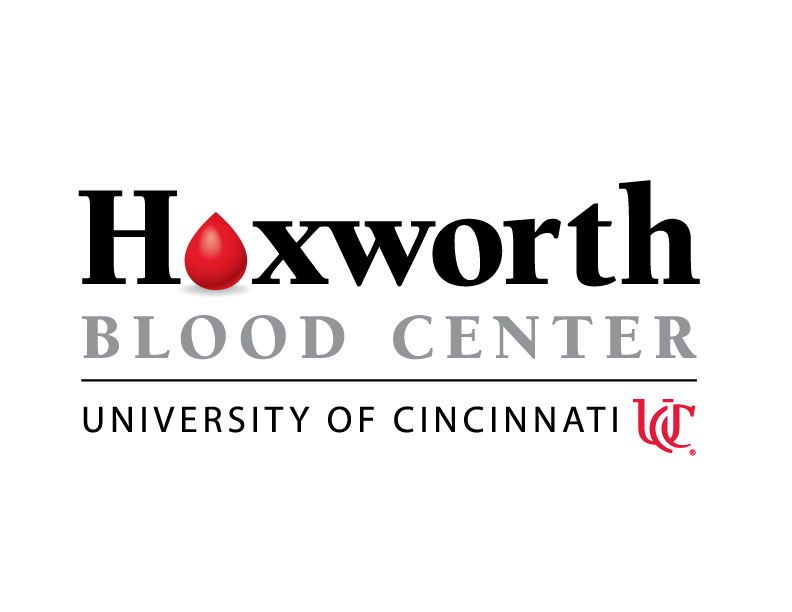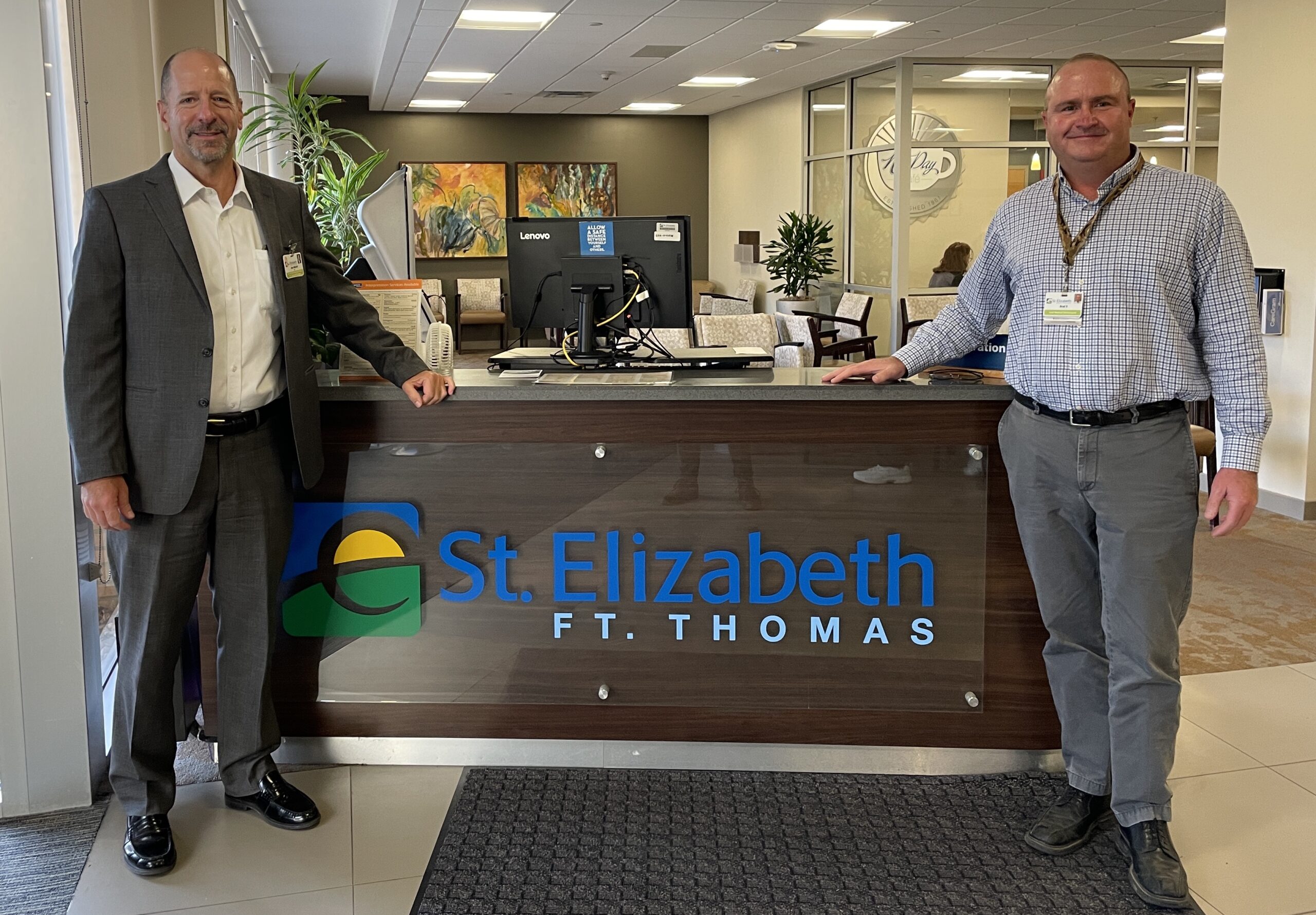 The Award of Distinction recognizes the hospital that outperformed all other regional peers in exceeding their individual hospital blood drive collection goal. Surpassing their 1,180 units of blood goal by more than 300 units, St. Elizabeth Healthcare is the 2022 recipient of the award of distinction.
The Most Improved Award recognizes the team with the most improvement in blood drive collections compared to 2021. The St. Elizabeth team also wins the Most Improved Award with a 20% increase in product collected over eighteen blood drives in just one year.

The Blood Drive Coordinator of the Year Award goes to Clay Manning from Margaret Mary Health for going above and beyond to increase blood donations amongst hospital staff and his peers.
Katie Gahn, Senior Blood Donor Recruiter at Hoxworth, shares that Clay's efforts have saved thousands of lives.
"Clay has been great to work with and has been so flexible with the many challenges we've faced over the last few years. Since he started coordinating the blood drives in 2019, he's helped save almost 2000 lives with the units collected at Margaret Mary Health."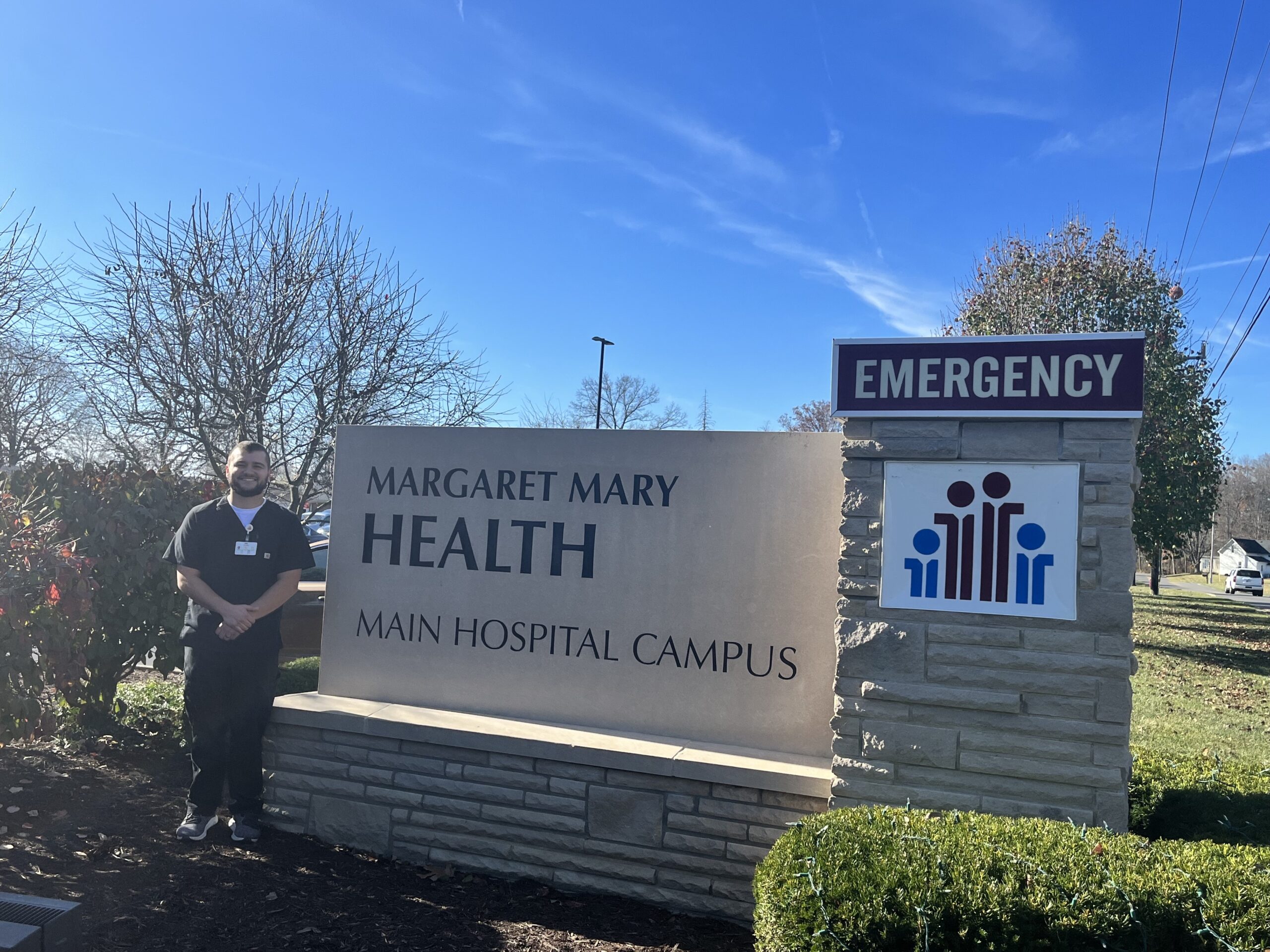 "We are so thankful for the Health Collaborative and the network of hospitals and health systems who continue to support our lifesaving mission by hosting blood drives and promoting the need for blood in our region," said Dr. David Oh, Chief Medical Officer, Hoxworth Blood Center. "Congratulations and thank you to St. Elizabeth Healthcare and Clay Manning of Margaret Mary Health for being this year's blood drive champions. Together, we're saving lives close to home."
"Access to safe and reliable blood supply is vital to the health of our region," says Deirdre Beluan, Interim CEO at THC and Hoxworth Blood Center Board member. "I know the importance of blood supply personally as I received a lifesaving blood transfusion soon after I was born. It is such a honor to celebrate our health system heroes who went above and beyond to ensure that our region has adequate blood supply."
Blood donation is a safe and sterile process, and Hoxworth needs blood donors of all blood types to ensure a safe and adequate blood supply for the communities they serve. Like St. Elizabeth Healthcare and Clay, anyone can make a difference in saving lives through blood donation. Join Hoxworth and find a donation center near you.
###
About Hoxworth:
Hoxworth Blood Center, University of Cincinnati, was founded in 1938, and serves more than 30 hospitals in 18 counties in Southwestern Ohio, Northern Kentucky and Southeastern Indiana. Annually, Hoxworth collects more than 100,000 units of blood from local donors to help save the lives of patients in area hospitals. Hoxworth Blood Center: Saving Lives Close to Home. Hoxworth.org
About The Health Collaborative:
The Health Collaborative is the region's only healthcare organization that convenes all the hospitals, health systems, and healthcare stakeholders. We bring together those invested in health and healthcare improvement and provide actionable data to build a healthier Greater Cincinnati and Northern Kentucky. For more information, please visit: healthcollab.org.