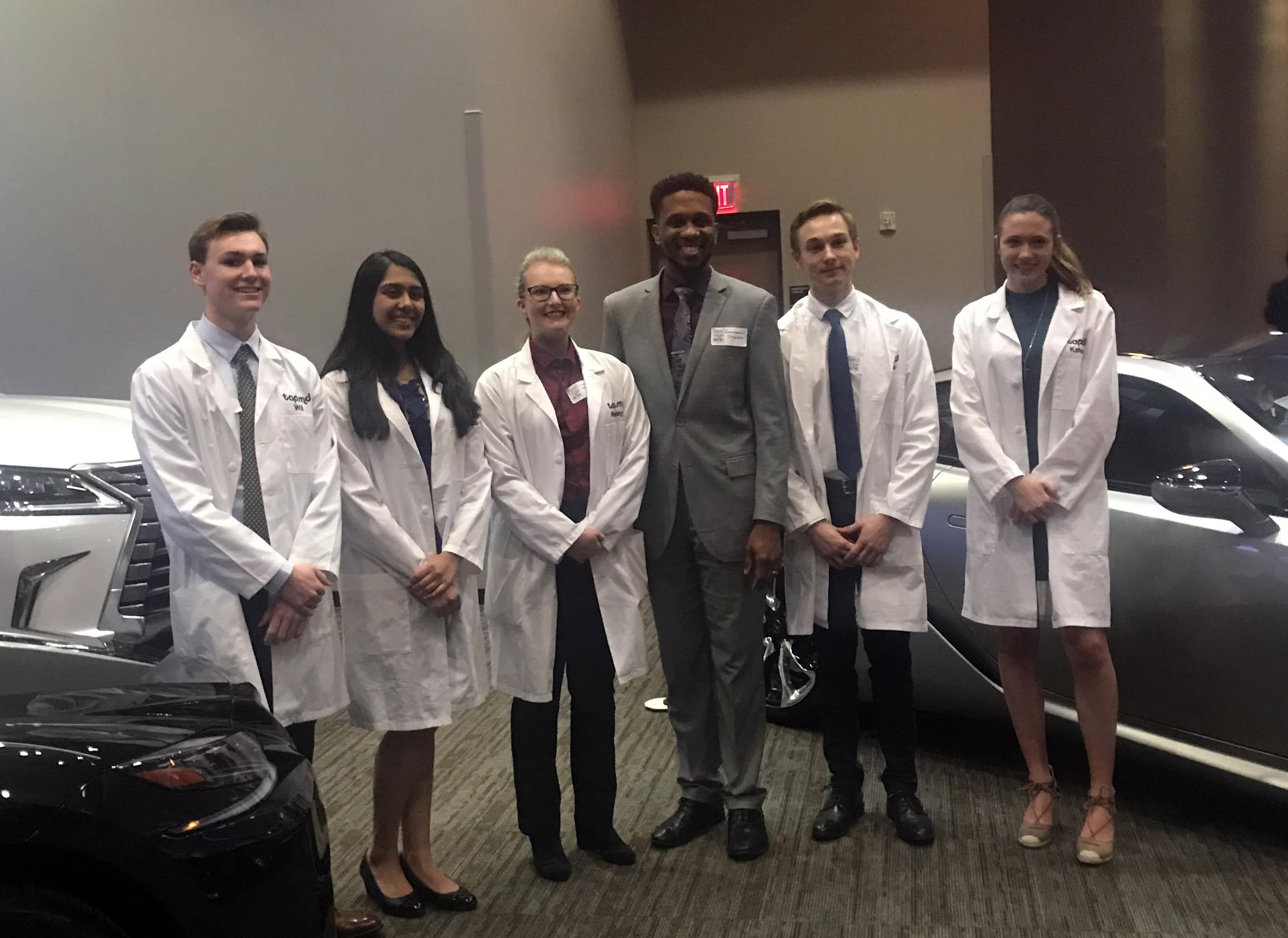 The TAP MD class of 2019 completed their final rotation at Cincinnati Magazine's Top Docs Reception on January 30.
Five students from our 8th class were on hand donning their lab coats to network with area physicians and healthcare professionals.
In addition, the students had the opportunity to raise awareness for the TAP MD program which is designed to help exceptionally talented high school students "tap" into their potential to pursue careers in medicine, while cultivating a future healthcare workforce in Greater Cincinnati. High school juniors get an up-close look at what it's like to be a medical doctor by completing monthly rotations with our member hospitals and health systems.
TAP MD's presence among the Top Docs paid off in more ways than one. Several healthcare professionals in attendance volunteered to host rotations, provide job shadowing opportunities, and speak at group events. And the experience of getting to hob nob with Cincinnati's finest medical professionals is best summed up by the kids themselves:
"It was amazing to get to see in person exactly how the community of doctors interacted with each other and to be able to connect with them on a personal level. It was a great experience to realize they are just as human as us and gives me more hope for the success of my aspirations as a doctor," shared Wandrille Bonniol of Indian Hill High School. 
"Wearing the lab coat made for an easy conversation starter in getting to talk to a plastic surgeon, a pediatrician, and a child psychiatrist, in the span of a few hours. I even have a few invitations to job shadow. I've loved everything about this program and am sad it's over. The experiences, the connections, all of it has reaffirmed my desire to pursue medicine," shares Ishana Galgali, William Mason High School.
For more information on TAP Health, which includes the TAP MD and TAP HC programs, contact Heleena McKinney, Manager, Healthcare Workforce Innovation: hmckinney@healthcollab.org. Or, visit the website: taphealth.healthcollab.org.