Will Campa is a Senior at Indian Hill High School who recently graduated from The Health Collaborative's physician workforce initiative known as TAP MD.
He and four other graduates of the year-long program had the opportunity to attend Cincinnati Magazine's "Top Docs" reception as part of the publication's support for THC and its programming [read the article here]. We asked Will to share his thoughts on the evening:
On Thursday, January 30th, several TAP MD students and I attended the Cincinnati Magazine "Top Doctors" reception at the Sharonville Convention Center. This annual list celebrates the top physicians in Cincinnati. This year, 987 physicians representing 65 specialties were given "Top Docs" honors.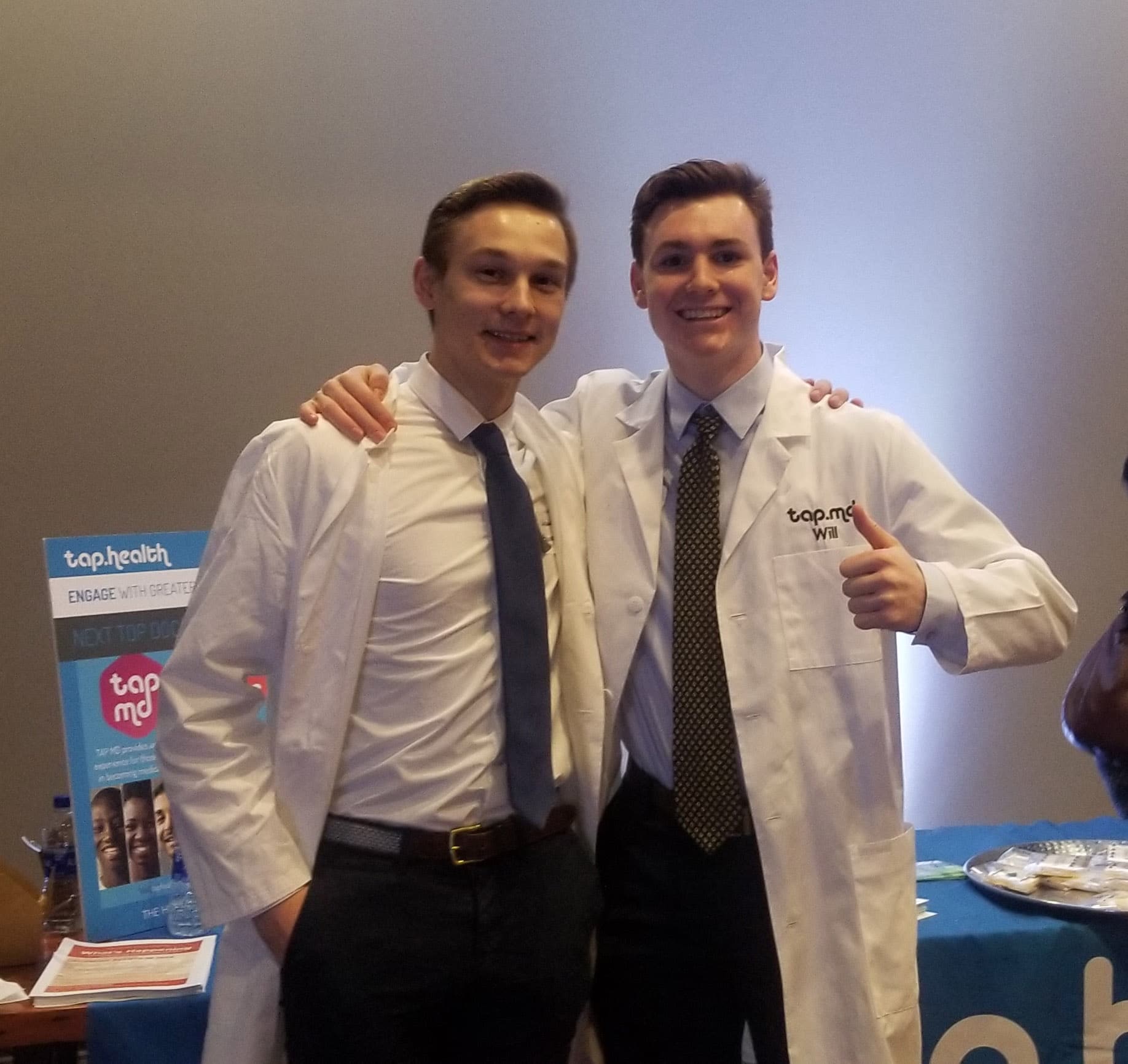 Wandrille Bonniol (L) and Will Campa (R), both graduates of TAP MD Class 8
Our goal was to promote the TAP Health program to physicians in the Cincinnati area, in order to gain contacts for events for future students, and provide students with contact information for physicians with varying specialties. This way, if future students under TAP Health wish to shadow specialties not shown in events, the program has a way to get in touch with a physician and accommodate the desires of a student.
The reception itself was wonderful. I was very thankful to be able to meet and speak with physicians who are at the pinnacle of their respective fields. They were able to offer me extremely helpful and insightful advice on life beyond high school, and how to make it through the gauntlet of med school and residency towards ultimately becoming a practicing physician. Getting to meet people who have worked very hard and achieved many of the life goals I am working towards was inspiring, and my hope is one day to grow up and be able to give the same inspiration that these physicians have given me.
Learn more about TAP MD and its sister program, TAP HC at taphealth.healthcollab.org.