The Health Collaborative (THC) celebrates the month of July with our Annual Summer of Service.
During this time, our team gets the chance to come together and offer service to local community-based organizations. The team steps away from their work, reach out and assist the community our work supports all while building fellowship. This year, 17 staff volunteered at one of three places: HER Cincinnati/Anna Louise Inn and Off the Streets, Stepping Stones' Day Camp, and the Center for Respite Care.
"As a newer employee of our organization and an advocate of people, I find it personally rewarding to become involved with the community. Nothing makes a person feel more important than to be acknowledged and valued, and that was my experience with clients and volunteers at the Center for Respite Care," shares Julie Camele, Specialist, HR & Payroll.
Learn more about the organizations we visited and hear from staff about their experiences.
HER Cincinnati/Anna Louise Inn and Off the Streets provides safe and affordable housing for single women experiencing homelessness – many battling physical and mental illnesses. Anna Louise Inn/Off the Streets offers a home, along with the help of a positive and supportive community. By instilling empowerment, these women can break the cycles of poverty, addiction, and human trafficking. Our team served as housekeepers ~ deep cleaning highly trafficked areas. These efforts helped to communicate that these individuals are "worthy of the investment of others."
"We had such a great day volunteering and cleaning up the common areas at the Anna Louise Inn. Every resident that walked through the doors stopped to talk to us, not just to express their gratitude for our work but to ask about our lives and the work that we do at The Health Collaborative. They made us feel so welcomed and appreciated."
Lauren Hampel, Coordinator, Communications and Development
"I was touched by the strength and resilience of the residents, some of the most vulnerable women in our community. They all were so kind and truly appreciative of our time and effort, taking time to personally thank us while we worked. I was impressed by the staff's commitment and the organization's mission. I also enjoyed spending a little time with my fellow team members IN-PERSON focused on something other than our day-to-day work at THC."
Alisa Lambert, Manager, Contracts and Business Development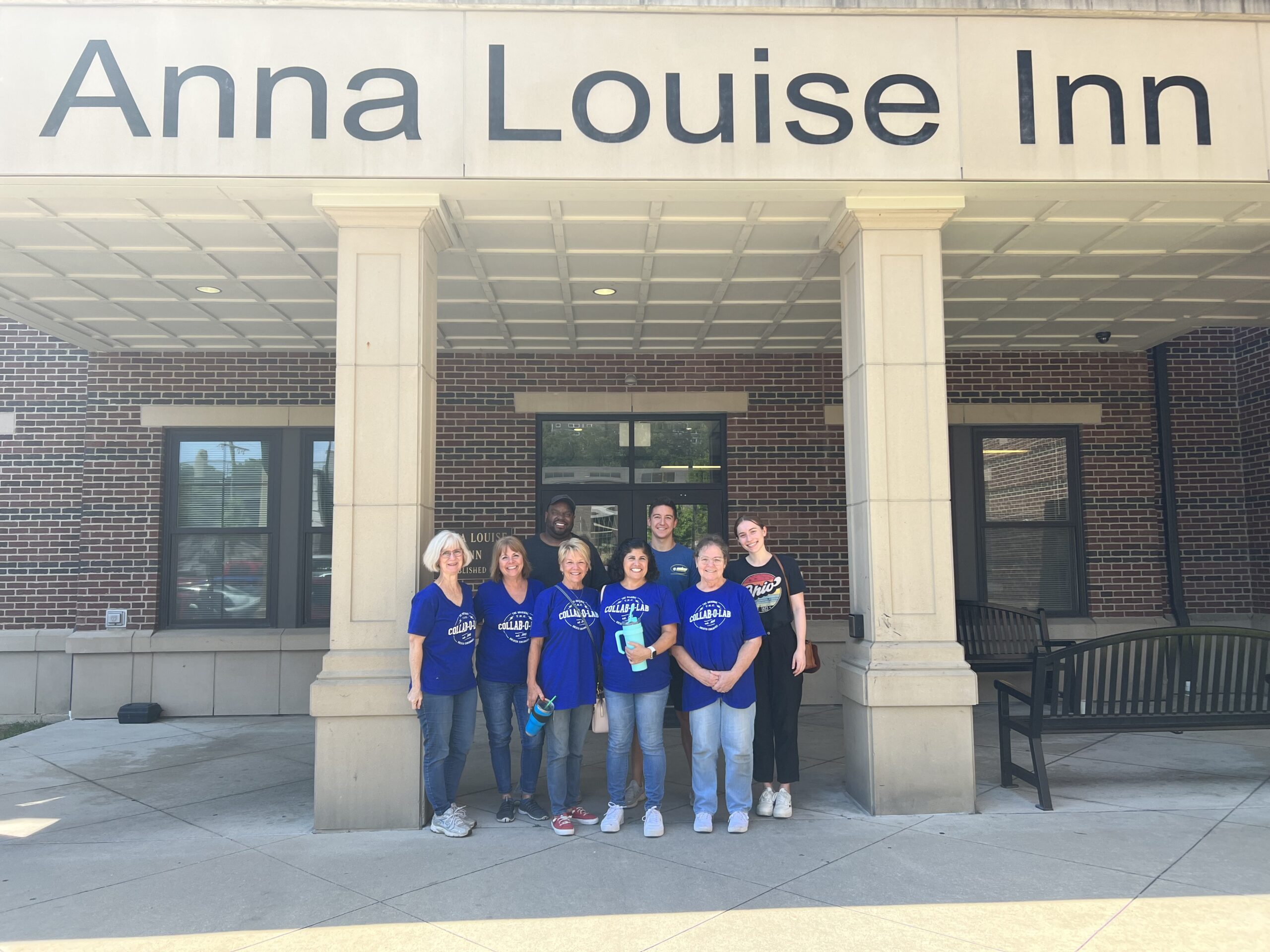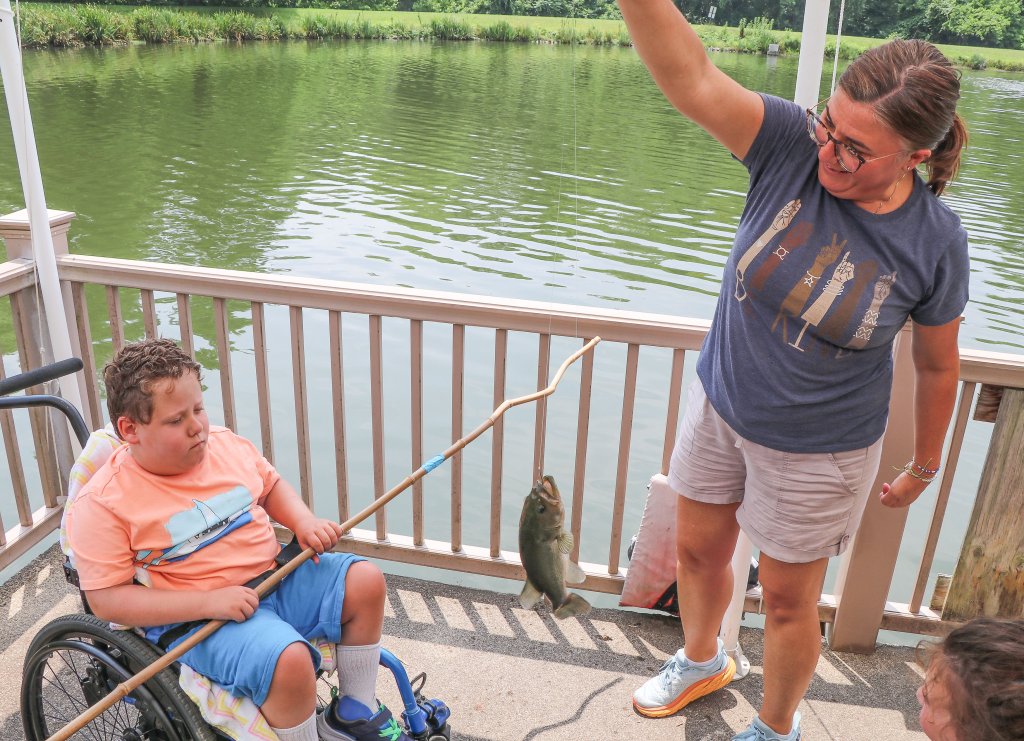 Stepping Stones Day Camp supports children and teens with disabilities. This 9-week summer program is located on a wooded 23-acre property in Indian Hill. Volunteers spend quality time with day campers, creating a memorable experience while supporting independence skills. The team and the campers bonded over nature, sensory activities, and art through hiking, fishing, swimming, and arts and crafts.
"Best part of the day for me was catching a large bass with my friend, Sawyer. The smile on his face made my week!"
Nicci Weber, Vice President of Human Resources and Administrative Services
The Center for Respite Care provides housing and respite care for those experiencing homelessness and needing recovery time from surgery or illness after a hospital stay. The Center can house up to 20 clients and helps to find housing, employment, and other imperative social services after their visit. Our team was oriented with the Center's history and mission and a facility tour. We brought the clients boxed lunches and played a few rounds of playing card Bingo. Interacting with the clients lifted their spirits and gave them a sense "someone cares."
"I was so touched by the resiliency of the clients at the Center for Respite Care facing life-threatening diagnoses and homelessness. One client was facing heart surgery and cancer treatments but was so optimistic and grateful. It is incredible that our community has come together to ensure the most vulnerable have a place to heal and recover after hospital admission. It was an honor to serve and learn from the clients and leaders at the Center for Respite Care."
Deirdre Beluan, Interim CEO and Chief Strategy Officer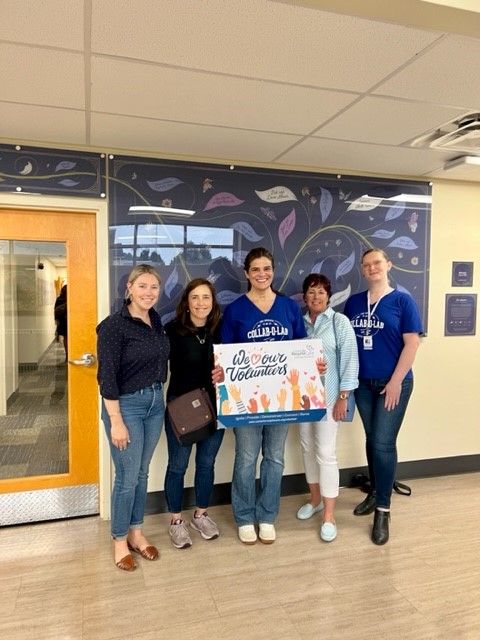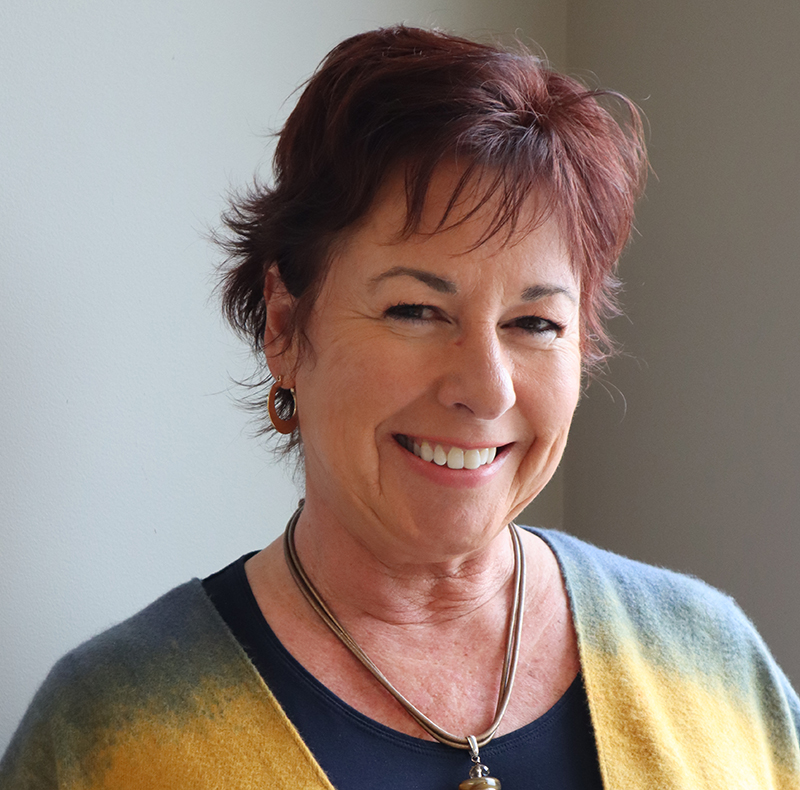 Julie Camele, Specialist, HR & Payroll
When she's not coordinating summer volunteer activities, Julie helps to manage benefits and payroll in the human resources department. She's also a member of the Culture Club Committee, planning engagement activities and fun for the staff.