TriState Nursing Excellence Symposium:
Sharing Innovation & Best Practice
Thursday, April 18, 2024
Receptions Event Center
Fairfield, OH
The TriState Nursing Excellence Collaborative (TNEC) is now accepting abstracts that showcase staff nurse led initiatives to improve patient care. TNEC aims to provide clinical nurses in the TriState with an opportunity to share best practices and innovations that have had positive effects on patient care and nursing environment. In addition, this symposium supports the professional development of clinical nurses through poster and podium presentations.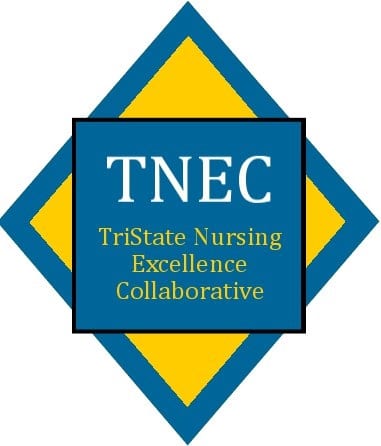 Abstract will include:
Background information of your project
Evidence used to identify the need
Aim of the improvement
Description of the methods, programs, or practices
Description of the outcomes, including data
Conclusion
All abstracts must include 1-5 current (past 5 years) references. Abstracts should contain original work. Work that is in progress can also be submitted; please include expected outcomes. Preference is given to completed work.
 Due Date: Abstracts must be submitted no later than November 1, 2023. Late submissions will not be accepted. Please read the Detailed Instructions prior to completing the Abstract Submission Form via the link below.
 **Please note that you must complete the form in full at time of submission. The form will not save an incomplete submission
College Vendors
Please join us for the TriState Nursing Excellence Symposium, where nurses come from the Cincinnati, Dayton, northern Kentucky and eastern Indiana areas to share best practices and care innovation. There is interest from the group in exploring advancing their education from RN-BSN, and MSN/DNP programs. We invite you to join us on this day to share information about your programs to our attendees.
Please let us know of your interest by email before December 1, 2023, and be sure to click the REGISTER button below to confirm your spot. We have limited space, so please reply promptly if you are interested in attending. The fee for a recruitment table is $375 payable to The Health Collaborative.
For questions please contact Amy Keller, amy_keller@trihealth.com. 
Registration for the TNEC Symposium will open on January 1, 2024; please continue to check The Health Collaborative website's events calendar for updates. For questions or more information, contact: mdoll@healthcollab.org
Contact one of the TNEC Board Members from your hospital for additional information or further assistance. 
Tammy Casper, Cincinnati Childrens
Susan Powell, Dayton Children's Hospital
Kristy Heroux, Mercy Health- Fairfield Hospital
Amanda Kenczewicz, Mercy Health West Hospital
Holly Stewart, Mercy Health-The Jewish Hospital
Annette Drake, Premier Health
Heather Morath, St. Elizabeth Healthcare
Jamie Heidrich, The Christ Hospital
Zakiyyah Thurman, TriHealth Good Samaritan Hospital Region
Amy Keller, TriHealth Bethesda North Hospital Region
Mary Fillios, UC Health West Chester Hospital