The ability to move freely and confidently at home is essential to giving aging adults the physical independence they need for as long as possible.
By remaining active and preventing falls, older adults greatly improve their ability to engage in meaningful activities while minimizing the need for family caregiving or intervention from social services.
One such initiative is focused on preventing falls.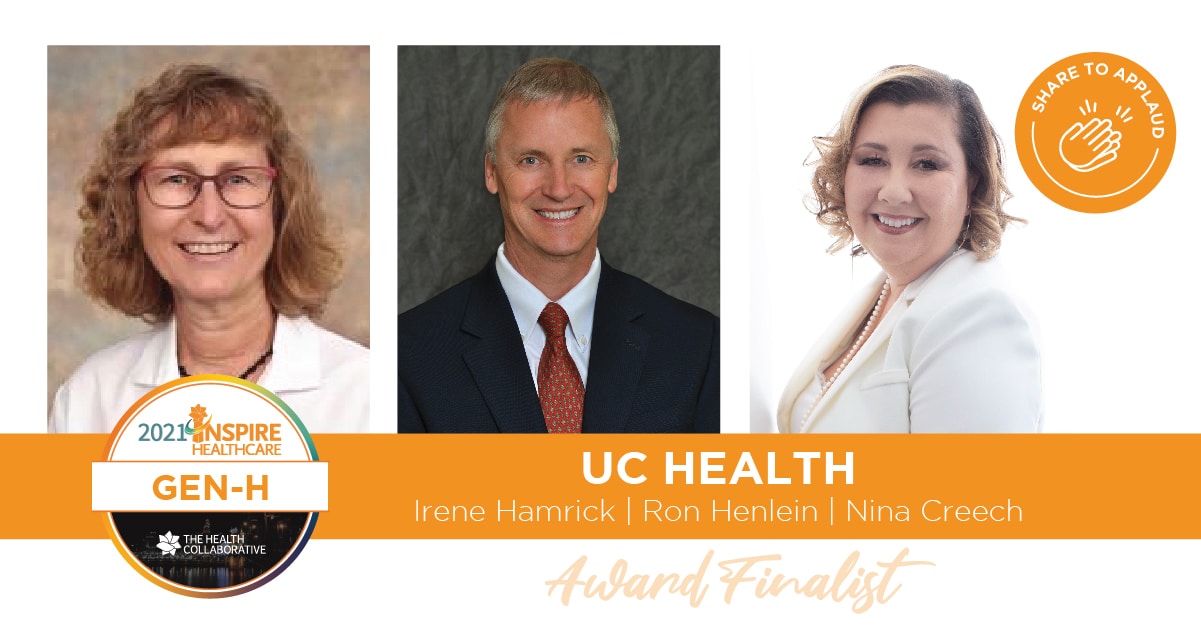 According to the CDC, each year, millions of older people—those 65 and older—experience a fall. In fact, more than one out of four fall each year, but less than half tell their doctor.
With the transition to value-based care, providers today are being asked to do something they are not used to: caring for patients outside of the clinical setting. To address these challenges, providers need to establish more robust coordinated care with community-based organizations (CBOs). CBOs are connected to the groups they serve and are poised to provide the missing link effectively addressing patient needs outside of the clinical setting.
UC Health is doing just that. Through an outreach project led by Dr. Irene Hamrick and conducted by UC Health medical resident students it was discovered that while many PCP offices have a need to refer their high-risk older adults to educational, balance and exercise classes none of them had a process in place that was easy and accessible.
The team that included Ron Henlein, Nina Creech and Aaron Grant from People Working Cooperatively established a dedicated website, (www.cincyfallprevention.com), and linked fall prevention classes—offered by CBOs)—to electronic health records and primary care offices. Now care providers can more easily direct at-risk patients to evidence-based classes to reduce fall risks and provide greater mobility, confidence, and independence. As a result, readmissions are decreasing, overall costs are reduced, and patient outcomes are improving for older adults who have experienced a traumatic fall.
Specifically, this initiative addresses three Social Determinants of Health:
Neighborhood and Built Environment: Through educational classes, participants learn to understand high-risk fall areas both within and outside the home throughout their age continuum.
Education Access and Quality: Classes are currently embedded in health records at UC Health and the Cincinnati VA through a link to the Falls Task Force website hosted by Whole Home Innovation Center. Information is available through a dedicated website (www.cincyfallprevention.com) to all healthcare providers, social service agencies, fire & EMS teams and individuals. The evidence-based classes (both in-person or virtual) are offered across the city through the Whole Home Innovation Center, Council on Aging, UC Health, TriHealth, Cincinnati VA, Cincinnati Recreation Centers, YMCA and others.
Social and Community Context: Older adults attending classes expand their social circle through class participation and connectivity thus building new relationships along with making new friends which plays an important role in their social well-being
The Health Collaborative is proud to honor UC Health, Whole Home Innovation Center and People Working Cooperatively as a nominee for the 2021 Gen-H award for its continued focus on designing healthcare that is more accessible, coordinated, and comprehensive.