MEDIA CONTACT:
Christa Hyson
Senior Manager, External Relations
(513) 247-5254
FOR IMMEDIATE RELEASE
Jay Want, MD to Address 2019 Inspire | Healthcare Gala
Healthcare Delivery Expert Will Serve as Keynote at Region's Premier Health & Healthcare Awards Celebration
CINCINNATI – The Health Collaborative (THC) has confirmed its highly-anticipated keynote speaker for the 2019 Inspire | Healthcare Gala & Awards Celebration, scheduled for November 6 at The Hilton Netherland Plaza in downtown Cincinnati.
Jay Want, MD is the Executive Director of the Peterson Center on Healthcare and leads the Center's expanding portfolio of initiatives and research to identify high-performance models of healthcare, validate their impact on quality and cost, and facilitate their adoption on a national scale.
Dr. Want was formerly Chief Medical Officer and Board Chairman at the Center for Improving Value in Health Care where he used his expertise to create public-private partnerships that support the transparency necessary for healthcare transformation.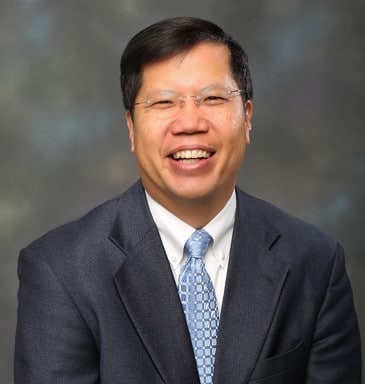 Previously, Dr. Want has also served as an Innovation Advisor for the Center for Medicare and Medicaid Innovation and was the President and Chief Executive Officer of a management services organization that is now a part of the Medicare Shared Savings ACO Program. He served on the board of the non-profit Rocky Mountain Health Plan and on task forces for the Colorado Division of Insurance, the Colorado Trust, the Colorado Hospital Association, the Governor's Blue Ribbon Commission on Health Care Reform, as a commissioner on the Colorado Commission for Affordable Health Care, and as a fellow of the Colorado Health Foundation. 
Dr. Want brings decades of experience in healthcare delivery, improvement science, data transparency and executive leadership. His background as a primary care physician further grounds the Center in its work to enable physicians, partnering with patients and care teams, to transform healthcare delivery from within the system.
During his speech, Dr. Want will share learnings and insights from the Center's work with grantees and partners to help advance a more efficient, higher quality healthcare system that delivers better outcomes for patients.
"I'm looking forward to being a part of this exciting evening to discuss the Peterson Center on Healthcare's work to identify and scale innovative solutions that improve the lives of Americans by improving healthcare performance," said Dr. Want.   
The Inspire | Healthcare Gala & Awards Celebration is now SOLD OUT – to learn more about its speakers and sponsors, please visit healthcollab.org/INSPIRE
###
About Inspire | Healthcare:
Inspire | Healthcare is the Greater Cincinnati and Northern Kentucky region's premier annual healthcare event and awards celebration. The awards seek to recognize innovations by individuals, teams, and/or organizations in the areas of healthcare technology, quality improvement, population health, and diversity & inclusion. Other awards given annually include the Inspire Champion Award and the Hoxworth Blood Drive Awards, with separate nomination and judging processes. For more information about Inspire | Healthcare, visit healthcollab.org/inspire.
About The Health Collaborative:
The Health Collaborative is a non-profit organization that leads data-driven improvements across the region resulting in healthier people, better care and lower costs. For more information about The Health Collaborative, visit healthcollab.org.