MEDIA CONTACT:
Christa Hyson, MPH
Senior Manager, External Relations
The Health Collaborative
(513) 247-5254
FOR IMMEDIATE RELEASE
ESO and The Health Collaborative Partner to Improve Communication Between First Responders and Local Hospitals
Real-time data used to improve patient care in Cincinnati community
CINCINNATI, June 14, 2019 – In a unique agreement that brings together first responders, healthcare providers, and real-time patient data, Cincinnati healthcare improvement nonprofit, The Health Collaborative (THC), and data and software firm, ESO, announced this week their partnership to create a bi-directional exchange of healthcare data between EMS agencies and hospital care givers.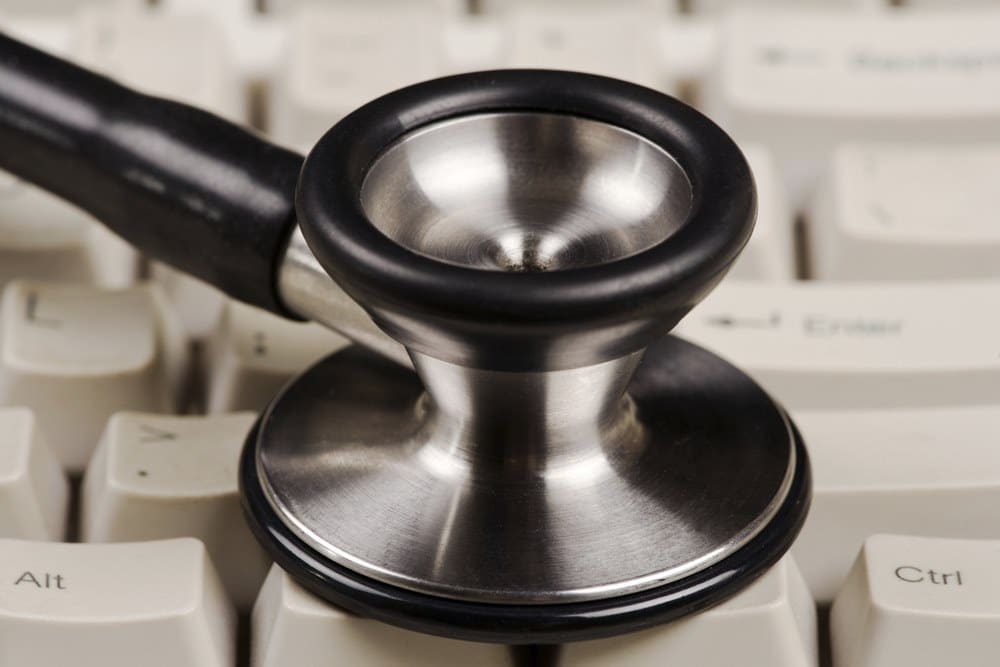 The development of this software application promises to streamline care coordination while delivering better overall patient care and a positive experience. The new service will also add value to the member benefits for area hospital systems and providers participating in THC's health information exchange (HIE) services.
"We are thrilled to partner with The Health Collaborative in order to advance ESO's mission of improving community health through the power of data," said Allen Johnson, ESO's Senior Vice President of Healthcare. "This partnership allows us to build on the existing technical connections and relationships established by The Health Collaborative to put in place a solution that will allow EMS and hospitals to quickly and securely share clinical data crucial for optimal patient outcomes."
ESO is the leading data and software company serving emergency medical services (EMS), fire departments and hospitals. THC will act as integration partner to help EMS "run reports" appear in existing Epic records (most hospital and physicians in the region use Epic as the primary software for Electronic Health Records, or EHRs), which translates to improved workflow, additional savings, value for THC members and, ultimately, better care for patients in the ED and beyond.
"I think this is a great opportunity to work together as a region to improve our ability to provide evidence-based care," said Amber Antoni, RN, MSN, Director of Regional Preparedness at THC. "It will allow us to improve outcomes for patients throughout our community, while also impacting workflow, reporting and follow-up processes for both providers and first responders."
Without this type of partnership in place, emergency first responders often don't get an opportunity to communicate with the care team that receives the patients they treat and transport.
"This is another great tool to help us elevate the standard of care in the region," said Darren Mooney, EMS Division Chief for Green Township Fire and EMS. "It's a regional advancement for hospitals, EMS, and patients – another valuable collaboration of hospitals and EMS that will ultimately benefit the patients we treat."
Ultimately this project ladders up to the Institute for Healthcare Improvement's Triple Aim of healthier people, better care, and lower overall costs of care. It also supports the THC mission of data-driven healthcare improvement across our region.
For more information please contact Sean Flynn, Senior Account Manager at The Health Collaborative: sflynn@healthcollab.org.
-###-
About The Health Collaborative:
The Health Collaborative is a non-profit organization that leads data-driven improvements resulting in healthier people, better care and lower costs. For more information about The Health Collaborative, visit healthcollab.org.
About ESO:
ESO is dedicated to improving community health and safety through the power of data. Since its founding in 2004, the company continues to pioneer innovative, user-friendly software to meet the changing needs of today's EMS agencies, fire departments, and hospitals. ESO currently serves more than 10,000 customers throughout North America with a broad software portfolio, including the industry-leading ESO Electronic Health Record (EHR), the next generation ePCR; ESO Health Data Exchange (HDE), the first-of-its-kind healthcare interoperability platform; ESO Fire and ESO FIREHOUSE Software for fire departments; and ambulance revenue recovery/billing software. ESO is headquartered in Austin, Texas. For more information, visit www.eso.com.