In order to address community health outcomes, we first need to understand the social, economic and environmental conditions impacting our communities.
With a reported deficit of 40,000 affordable housing units, the Greater Cincinnati Region is facing a severe affordable housing crisis.
Cincinnati and Hamilton County residents do not bear the brunt of this burden equally.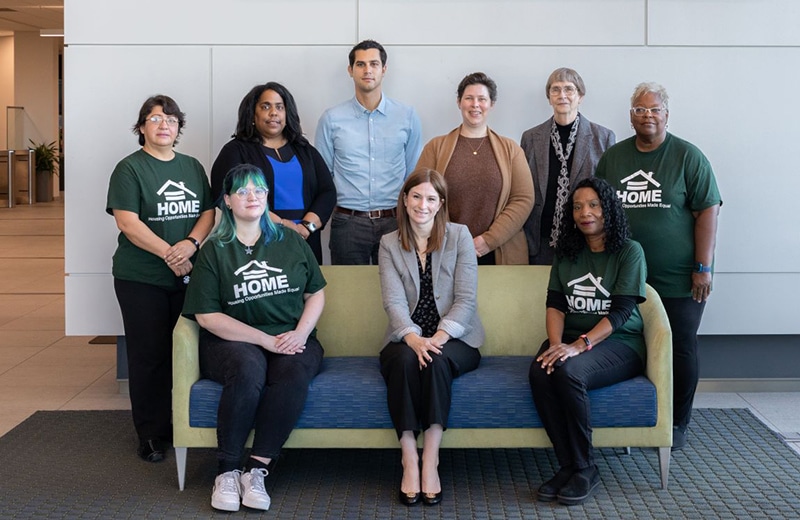 African-American households disproportionately reside in low-quality, unaffordable housing oftentimes located far from places of employment and good schools. A direct correlation to the housing crisis is the extraordinary eviction crisis that has emerged, placing Cincinnati among the top 10 cities in the nation with the highest eviction rates.
Research shows that housing availability and quality play a significant role in a person's health outcomes. As a result, inadequate housing may contribute to many preventable injuries and diseases. As an Anchor Institution, Bon Secours Mercy Health recognizes its important role as a community partner and the opportunity to leverage institutional resources and work with peer organizations to address community needs and support innovative solutions.
More specifically, when the COVID-19 pandemic arose in early 2020, Bon Secours Mercy Health was especially concerned about potentially devastating impacts the pandemic could have on the existing affordable housing crisis in some of our most vulnerable communities, including neighbors in Bond Hill and Roselawn. Mercy Health looked to several well-established housing partners to guide a neighborhood level response that directed material resources, including nearly $250,000 in financial relief to keep residents in their homes throughout the pandemic, simultaneously preventing evictions and/or foreclosures from occurring.
Over 144 households in Bond Hill and Roselawn were supported, and collaborative efforts continue through the formation of relationships with various community-based partners, including those providing additional emergency relief dollars, and tenant advocacy programs ensuring our most at-risk residents are aware of these support networks and can access them when necessary. A formal evaluation is underway to demonstrate the impacts of housing interventions on individuals and neighborhoods, and to encourage broader policy and funding support across the Greater Cincinnati region.