MEDIA CONTACT:
Christa Hyson, MPH
Senior Manager, External Relations
(513) 247-5254
FOR IMMEDIATE RELEASE
NEW EVENTS LEADERSHIP, PROGRAM OFFERINGS AT THE HEALTH COLLABORATIVE
Manager, Events & Learning Center Programming Reinvents Innovation Space
CINCINNATI – Ameenah Hall has recently joined The Health Collaborative (THC) in a new position within the organization: Manager, Events and Learning Center Programming.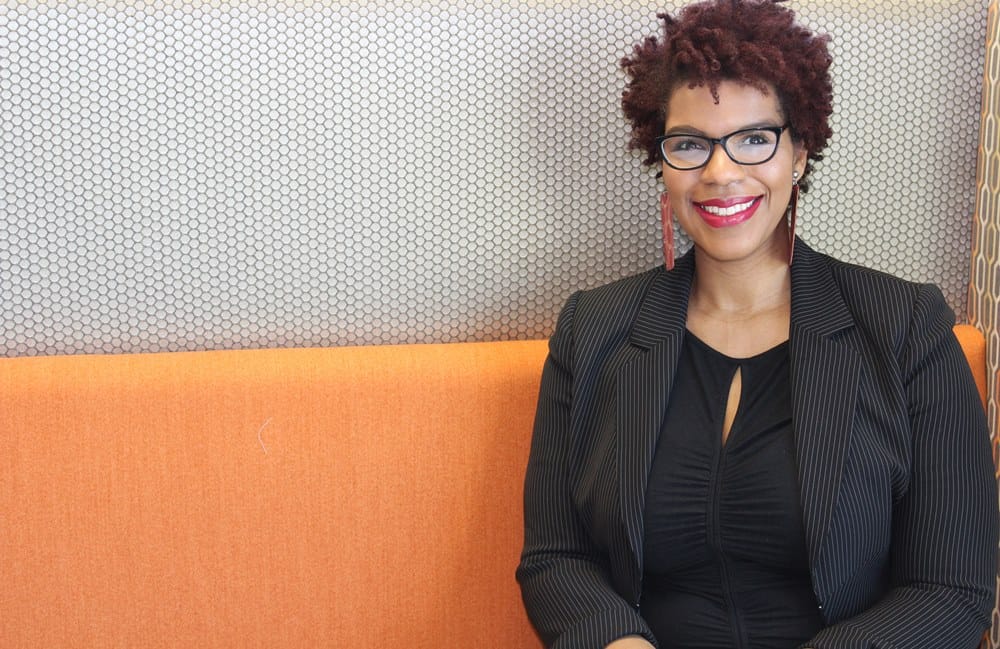 Hall is a seasoned event planning and project management professional with expertise in areas of fundraising and development, marketing and public relations, as well as strategic planning. Previous roles include: on-air radio personality, events director, global independent meetings consultant, and VIP services coordinator for a local casino and entertainment group.
Notably, Hall spent two years as events manager for the Cincinnati office of the National Speaking of Women's Health Foundation, where she led, consulted, and supported non-profit hospital, faith, and public television beneficiary partner national teams in developing and implementing the planning and logistics for more than 30 national women's health events.
As she embarks upon her new career path at THC, Hall is dedicated to enhancing and expanding the events and programming opportunities on offer in its reservable Learning Center and many gathering spaces. Among the more immediate plans are to broaden the regional healthcare improvement nonprofit's ongoing Thought Leader Series and Innovation Series of speakers and workshops, while also bringing more diverse catering options and other resources to external groups utilizing the spaces.
THC's bright, contemporary conference and meeting spaces are well-appointed and available to the community year-round for meetings and events. As part of her initial planning for 2019, Hall has scheduled a "Summer Soiree Open House" for June 18, 8:30-10:30am to invite members and non-members to tour available meeting & event space for trainings, webinars, and retreats, and to learn about the work of The Health Collaborative over smoothies and yogurt parfaits. To RSVP, click here.
Ultimately, the goal is to build awareness of the THC spaces at 615 Elsinore Place downtown as the preeminent innovation hub for health and healthcare improvement in the Greater Cincinnati and Northern Kentucky region, while elevating the organization's brand presence in the community. "I'm most excited about being able to connect the community with resources, thought leaders, and experts in an environment that is engaging, entertaining, and fun!" Hall shared. "Another focus will be any events that can help increase our membership and help our members network with each other."
THC's signature event, the annual Inspire | Healthcare Dinner and Awards Ceremony, will see its fifth anniversary this year, and Hall is excited to bring fresh energy – and lots of glamour and balloons – to the premier event. Scheduled for November 6 in the Hilton Netherland Plaza's Hall of Mirrors, the planning for 2019 includes the ever-popular networking hour, a Hall of Fame recognition of the past five years' award winners, the naming of the Inspire | Healthcare Champion, and much more. Visit the event page at https://healthcollab.org/inspire for more information. Award nominations are planned to open in late May.
Christa Hyson, MPH, Senior Manager of External Affairs for THC, is enthusiastic about Hall's addition to the team: "The Health Collaborative is fortunate to have Ameenah on board," she shared. "The combination of her background, skill set, and positive energy is exactly what our events space has needed to flourish."
Stay informed of upcoming events at The Health Collaborative: subscribe to our newsletter and customize your preferences to prioritize events in your inbox – it only takes one minute! 
-###-
About The Health Collaborative:
The Health Collaborative is a non-profit organization that leads data-driven improvements resulting in healthier people, better care and lower costs. For more information about The Health Collaborative, visit healthcollab.org.