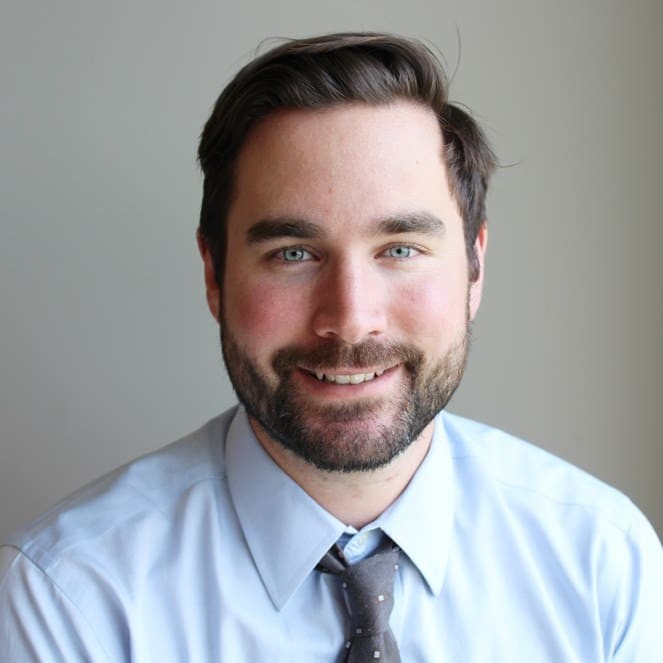 THC recently welcomed Ben Dawson to the team as a Data & Informatics Analyst!
Ben was hired primarily to support Gen-H's data needs. He has become instrumental to the Gen-H Connect/AHC initiative as he interprets data and turns it into actionable insights for participating providers and practices.
He and his fiancée have relocated to the area from Portland, Maine as she is doing her OB/GYN residency with Premier in Dayton. We took a few minutes to find out what makes Ben tick — and what motivates him.
Q: Hi Ben, and welcome! Can you start by telling us about an activity or project you're involved in as you get settled into your new role?
A: One of the first projects I was assigned to as a data & informatics analyst here at THC is the GEN-H Connect/ AHC initiative. In this role, I'm responsible for interpreting data that's made available from our Social Determinant of Health (SDoH) screenings and generating actionable information and metrics for our healthcare and navigation partners. I'm excited to be a part of a project that aims to better peoples lives by connecting them to services that keep them healthy.
Q: Where did you grow up, and how has it shaped who you have become?
A: I grew up in a small town outside of Portland, Maine. Growing up in Maine gave me a love for the outdoors. It also helped me understand the value of perspective. Maine summers are all the better because the winters are harsh.
Q: What are you most proud of, personally or professionally?
A: I once dunked a women's basketball on a regulation height rim.
Q: What is your background? 
A: After high school I attended Clemson University (Go Tigers!) where I got a degree in economics and political science. From there, I returned to Maine and pivoted to IT as I began working in IT security controls auditing and system implementations. Working with small hospitals in Maine made me want to pursue a career in Health IT. While working for Maine Medical Center as a business intelligence analyst, I completed a Masters Degree in Health Informatics from Boston University. I moved to Ohio with my fianceé as she began her residency as an OB/GYN, and that's how I came to THC!
Q: What are you most proud of, personally or professionally?
A: I once dunked a women's basketball on a regulation height rim.
Q: What book are you currently (or most recently) reading?
A: The Gulag Archipelago by Aleksandr Solzhenitsyn.
Q: Did you play any sports in high school or college?
A: In high school I was on the Nordic Skiing team. I also played Ultimate Frisbee in both high school and college.
Q: What would you like to do when you retire?
A: Travel to every national park.
READY TO CONNECT WITH BEN AND PUT THOSE ULTIMATE FRISBEE SKILLS TO THE TEST? BDAWSON@HEALTHCOLLAB.ORG