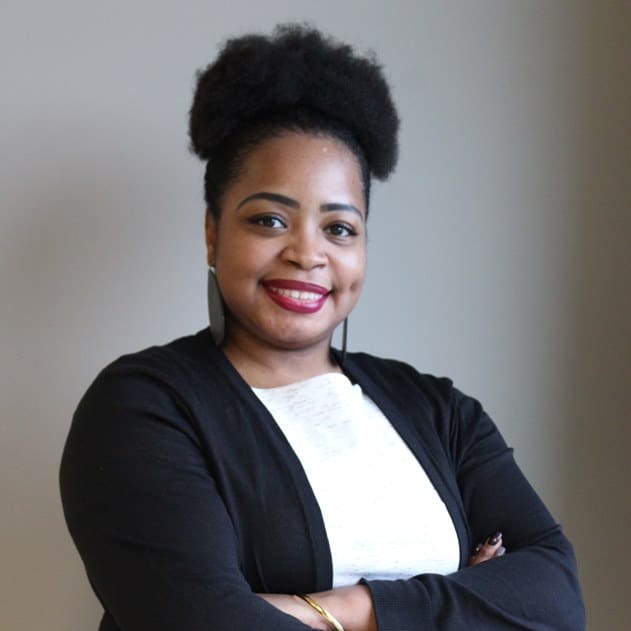 We recently welcomed a new member to the Gen-H team: Ivory Patterson, MHA, MPA is our Manager of Gen-H Connect!
She works with a diverse set of clinical and community partners to ensure successful implementation of THC's Accountable Health Communities model, Gen-H Connect.
This model addresses a critical gap between clinical care and community services in the current healthcare delivery system by testing whether systematically identifying and addressing the health-related social needs of Medicare and Medicaid beneficiaries' through screening, referral, and community navigation services will impact costs and reduce utilization [source].
We took a moment to learn more about Ivory's background & interests with a brief Q & A.
Q: Hi, Ivory! Can you start by telling us a little about your role with Gen-H Connect?
A: I am responsible for the overall management and delivery of quality and process improvement methodologies to Gen-H Connect clinical and navigation partner agencies. I work with our partners to utilize data sets to interpret & analyze quality outcomes, and review project screening and navigation processes to ensure model compliance and promote improvement. I am the liaison with CMS/CMMI to help guide strategy and ensure all of our partner organizations' project goals and milestones are achieved.
Q: What's the oddest job you ever had (besides this one)?
A: My first job ever was at Build-a-Bear. This is a store where you can create your own stuffed animal – you can even dress them up!
Q: What is your biggest pet peeve?
A: People who walk slowly. I need them to walk with a sense of urgency or move to the side so I can pass them.
Q: If you could drink one drink other than water for the rest of your life, what would it be?
A: I would answer but I fear it would be frowned upon by HR, let's just say it's 5 o'clock somewhere 😊.
Q: What did you want to be when you grew up as a child?
A: Famous singer….my vocal chords determined that was a lie. I have been singing since I was five years old. I sang in the church choir and the school concert choir.
Q: What was the first concert you ever went to?
A: First concert was Lil Bow Wow during his "Scream" tour. (I will need vacation time for his upcoming "Millennium" tour).
Q: If you were a superhero, what would you want your superpower to be?
A: I've been waiting for someone to ask me this question—I'd be invisible. This way I could spy on people and get into the movies for free!
Q: What's the greatest piece of advice you've received?
A: Date your ideas, never marry them – that way you can trade up without doing a lot of emotional paperwork. This was a quote from Judge Lynn Toller.
Ready to connect with Ivory and Gen-H Connect? Reach her at ipatterson@healthcollab.org.