By Olivia Ritter, Communications Intern
This spring, The Health Collaborative has on-boarded its largest team of interns yet! We recently brought Jack Komrska on to join the Informatics team through mid-August. 
We sat down with Jack for a quick interview to find out what motivates him and learn more about his world.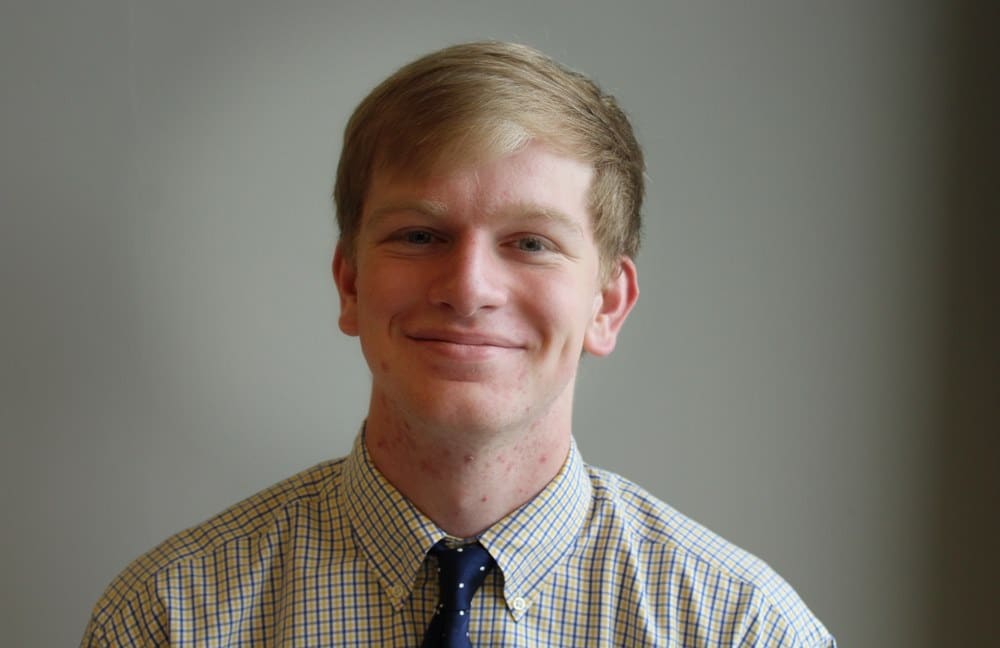 Q: Hello Jack, and welcome! What is your role at THC for the summer?
A: I am the Informatics intern supporting customer help cases for the integration team and writing software for the company.
Q: Tell us about an activity or project you're working on, or involved in currently.
A: I am currently working on an HL7 parser. [For the non-technical: Parsing is the process of breaking a data block into smaller chunks by following a set of rules, so that it can be more easily interpreted, managed, or transmitted. HL7 is a messaging standard used in the healthcare industry to exchange data between systems. Source 1, Source 2]
Q: What's your favorite stress-relieving activity outside of the office, and why?
A: Hanging out with my friends. 
Q: Where is your favorite vacation spot? 
A: Traverse City, Michigan because I used to spend my summers there. (My middle name is Traverse!)
Q: If you could be in a movie of your choice, what movie would you choose and what character would you play?
A: The Bourne Identity, Jason Bourne. Who wouldn't want an exciting life like that!
Q: What would your perfect meal entail?
A: I'm very picky but I like pulled pork sandwiches and macaroni.
Where do you see yourself in 10 years?
Married, 2-3 kids, and living somewhere in the Midwest because everyone's nice.
Q: If you could, what time period would you visit in history?
A: 60's because of the music… and so I could see the Beatles live!
Q: If you were stuck on an island and could choose one person to be stuck with who would it be? Why?
A: Bear Grylls, host of a survival show. 
Q: What is your favorite Netflix or Hulu show?
A:  The Punisher
Q: If you could drink one drink other than water for the rest of your life, what would it be?
A: Chocolate milk
Q: What was your favorite outdoor activity as a child?
A: Ghost in the graveyard – a classic.
Q: Did you play any sports in high school or college?
A: I ran cross country and track. Running can be meditative. 
Q: Where do you see yourself in 10 years?
A: Married, 2-3 kids, and living somewhere in the Midwest because everyone's nice.
Q: So far what is your favorite part about your job?
A: The people!
Q: Where are you enrolled in school and are you in any extracurriculars?
A: University of Cincinnati. I'm in a fraternity: Beta Theta Pi.  The Beta Nu Chapter at UC was founded in 1840, and I'm proud to be part of that tradition.
Need an HL7 parser? Or do you just need someone to explain what it means? Get in touch with Jack! jkomrska@healthcollab.org