Nicole Volpenhein knows how to start a new job with a bang.
In November of 2020, she joined The Health Collaborative's Emergency Preparedness and Response Team as Emergency Support Specialist –  in the midst of the worst global pandemic in a century. 
Fortunately, she's no stranger to public health or staying nimble. Upon receiving a BS in Public Health in 2016 from the College of Charleston (SC), she spent some time studying to be a physician's assistant and ultimately became a Peace Corps volunteer in Africa, before returning to the US in March 2020 due to the COVID-19 pandemic. We spent a few minutes getting to know Nicole a bit better and find out what's on her mind when not in pandemic mode…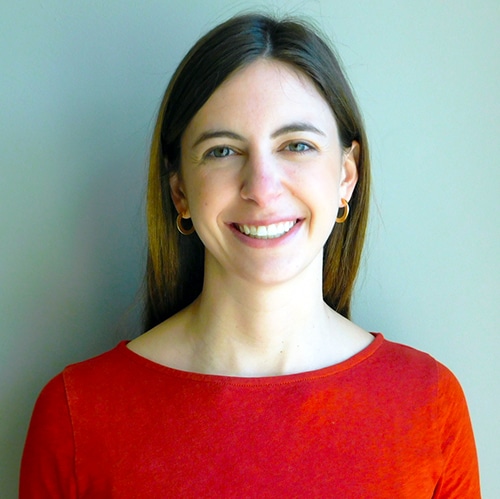 Q: Hey there Nicole! Tell us a bit more about your background: what was your Peace Corps experience like?
A: Following graduation from university, I spent some time gaining credits and experience for PA School, something I was never fully committed to. In Fall 2017 I applied to become a Community Health Volunteer in the Peace Corps, and in May 2018 I moved to the northern part of Togo in West Africa where I thrived for 22 months, working as a Community Health and Malaria Prevention volunteer.
Q: If you could live anywhere in the world besides the U.S., where would it be?
A: Of the cities I have travelled to so far in my life, the one and only London has been the only city to have me considering for me to pack my bags and move, if not for good then at least for a good portion of my life.
Q: What book are you currently (or most recently) reading?
A: I just started Braiding Sweetgrass, written by botanist Robin Wall Kimmerer. I am still in the early stages, but it is already a fascinating read- tying in scientific facts surrounding nature and animals, plus Robin's own personal story and history as a member of the Citizen Potawatomi Nation.
Q: What is your biggest pet peeve?
A: When someone asks another person a question then looks right down at their phone to start texting/scrolling through social media or just does not listen or pay attention… :-/
Q: What is your favorite Netflix or Hulu show?
A: "Peaky Blinders"… I cannot get enough of those Shelby boys. Has some great historical context, and the overall story line and family dynamics are so entertaining. Be sure to watch with subtitles!
Q: What is one thing on your bucket list?
A: Top of the list is to hike Mount Kilimanjaro!
Q: What fictional place would you like to visit?
A: Hogwarts located in the Scottish Highlands.
Ready to connect with Nicole over fascinating cultures, both real and fictional? (Phones down!) nvolpenhein@healthcollab.org