Team Rubicon, a veteran-led disaster response organization, has launched an operation in Montgomery County, Ohio to assist in ongoing tornado response and recovery efforts. 
Operations began on Friday, May 31 and are anticipated to last 20 days.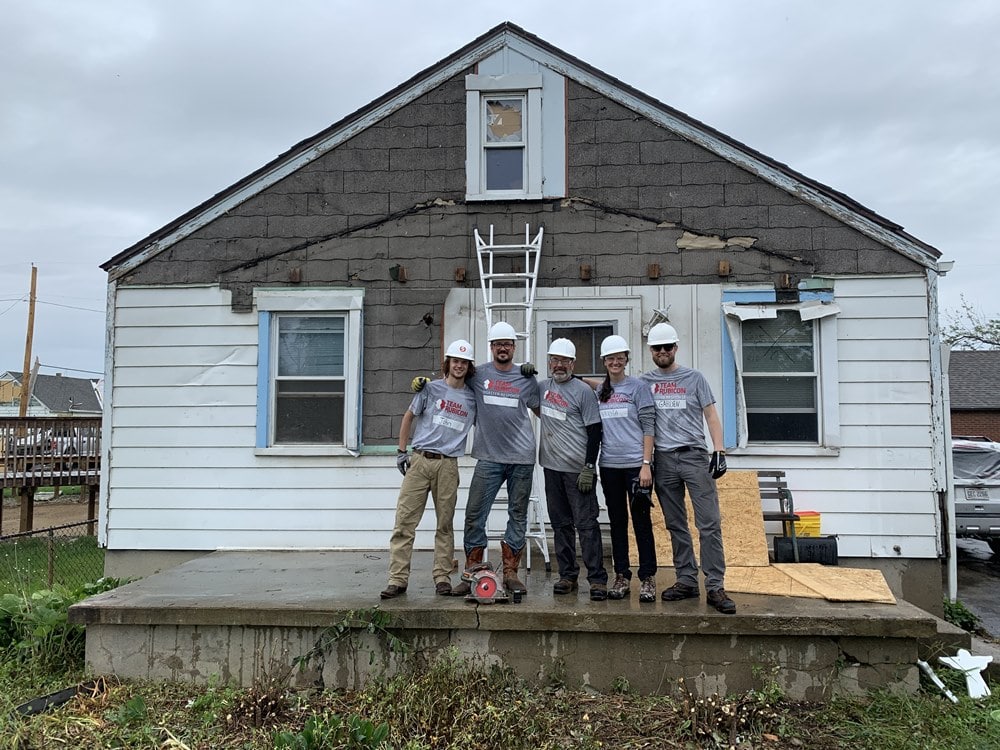 The Health Collaborative's Senior Manager, External Relations and Public Information Officer, Christa Hyson, MPH, also serves as the Wellness Coordinator for Team Rubicon in Ohio.
This past weekend, Hyson and her fellow Team Rubicon members conducted wellness check-ins with homeowners in Montgomery County, and helped remove tornado debris and damage from homes. "It's incredibly difficult work and an extremely humbling experience. I am happy I can bring a sense of comfort and calmness to help those in need," said Hyson. "No one is alone in a disaster. It is always amazing to see neighbors helping neighbors and agencies efficiently working together to help a community recover."
Working in conjunction with state and local authorities, Team Rubicon volunteers are conducting damage assessments, and providing chainsaw operations, heavy equipment operations, debris management, expedient home repairs, and spontaneous volunteer management to affected communities.
"Mother Nature has been pretty aggressive in Ohio and across the Midwest this storm season. This recent flurry of catastrophic tornadoes in Montgomery County is just the latest example," said Adam Ingram, Incident Commander for Team Rubicon. "This is the first larger-scale response operation we've run in Ohio. Our teams are ready to put their skills to use helping these communities stabilize and recover, while restoring some lost hope in these areas along the way."
Photo gallery below. Interested in learning more about Team Rubicon? Contact Christa at christa.hyson@teamrubiconusa.org