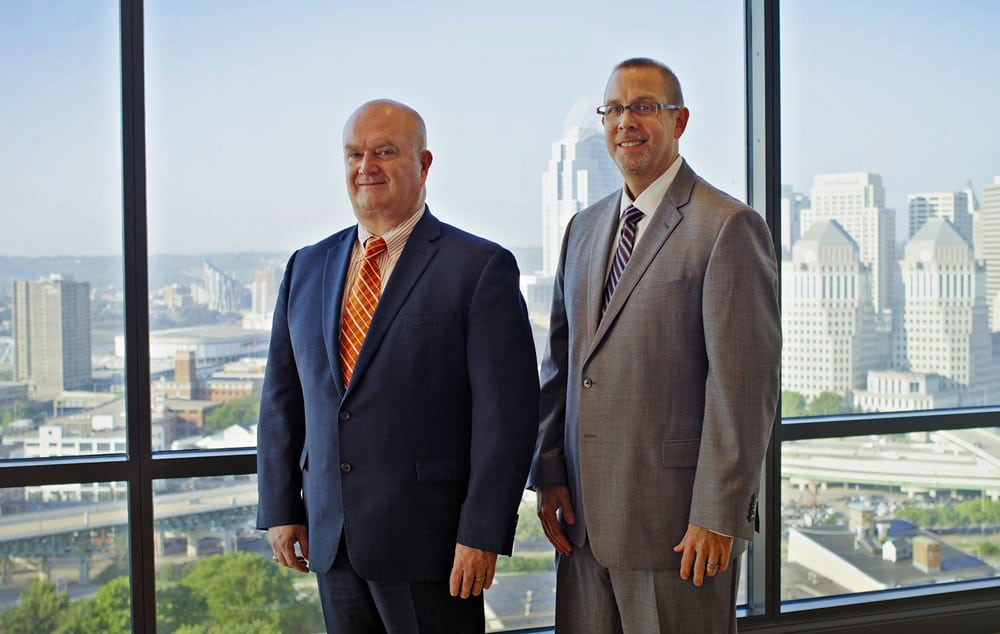 By Amy Crowley
Since 2005, UC Health has spent more than $185 million across 400 certified African American, Hispanic, Indian American, and Women-Owned businesses within the community.
Its latest project, completed in April 2019, has qualified the UC Health Supplier & Services Economic Inclusion Initiative team as a finalist for The Health Collaborative's Inspire Diversity & Inclusion Award. When the Gardner Neuroscience Institute opened in April 2019, the $68M outpatient facility was the most inclusive project in the health system's history, which included a spend of more than $23 million with minority-owned and women-owned businesses.
UC Health's long-standing commitment to partnering with diverse vendors has raised the bar for inclusion on major construction projects in Greater Cincinnati. It believes that when it effectively leverages the diversity of its workforce, patients and the communities it serves, its pursuit to become the preferred healthcare partner is accelerated. The positive benefits of these actions and the ripple effect throughout the community runs deep.
"In conjunction with our construction partners, UC Health is not just focused on an economic inclusion strategy, but also ensuring opportunities to improve the skills of the area's minority and women workforce to thrive and have successful individual careers," said Bob Feldbauer, vice president of facilities for UC Health. For the Gardner Neuroscience Institute project, 22.7% of the construction workforce was minority (15.84%) and non-minority women (6.86%).
But the buy-in of a program like this must also run deep within the organization in order for it to truly be successful.
"Change starts at the top," said Rob Wiehe, senior vice president of supply chain and logistics for UC Health. "The leadership and support of [President] Richard Lofgren [MD, MPH, FACP,] has helped with buy-in and convincing other leaders to make this a priority."
UC Health consistently achieves 40 percent inclusion of minority and women-owned sub-contractors on construction projects.  Additionally, UC Health spends $23 million (5.8% of total spend) annually for supplies and purchased services with diverse vendors. A program this successful not only takes commitment but a disciplined process that is managed like any other significant business initiative within the organization.
To achieve this, an internal Diversity Leadership Council sets the strategic vision, monitors progress, and analyzes data to ensure the health system is meeting inclusion goals. Working with Howard Elliott of Elliott Management Group, a well-known leader in supplier diversity, UC Health also hosts a monthly supplier diversity roundtable that is open to any MBE/WBE. The companies receive face time with leaders from across the health system and the chance to build the incredibly valuable relationships that make a difference.
The Health Collaborative is proud to honor UC Health as a finalist for the 2019 Inspire Diversity and Inclusion Award. As a health system that spends $400,000,000 annually on goods and services, UC Health recognizes the significant opportunity to spread economic opportunity and support a more inclusive workforce. 
Watch for more articles profiling the work of our award finalists throughout October, as we lead up to the 2019 Inspire Healthcare Dinner and Awards Celebration!