MEDIA CONTACT:
Christa Hyson
Sr. Manager, External Relations
(513) 247-5254
FOR IMMEDIATE RELEASE
New Member Joins Award-Winning Health Collaborative Board
Election of Barbara A. Turner, CRCP, Vice Chairman & Chief Administrative Officer, Ohio National Financial Services, as a Member of The Health Collaborative Board of Directors
CINCINNATI – Barbara A. Turner, CRCP, Vice Chairman and Chief Administrative Officer, Ohio National Financial Services, is the newest Member elected to The Health Collaborative Board of Directors. She was elected in late August and her term begins on October 1, 2018.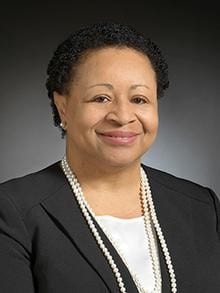 Ms. Turner is a dedicated leader with a passion for community well-being. She currently sits on the Boards of Cincinnati Playhouse in the Park; American Red Cross Greater Cincinnati-Dayton Region; The Women's Fund of the Greater Cincinnati Foundation; and Go Red for Women, in addition to a deep community involvement ranging from the United Way Tocqueville Society to the ArtsWave Women's Leadership Roundtable.
Last month, Ms. Turner, was promoted to become Vice Chairman, Chief Administrative Officer (CAO) of Ohio National Financial Services (ONFS). As such, she continues to be responsible for oversight and management of strategic investments in information technology systems as well as underwriting, claims and all administration.
Ms. Turner had been one of four members of the Office of the CEO of ONFS. The Office of the CEO was created in January 2017 for leadership succession planning and is responsible for providing ongoing strategic leadership and agility in guiding the organization to ensure its long-term goals are met. In January 2016, Ms. Turner was named Executive Vice President and Chief Administrative Officer. As CAO, she is responsible for an operating budget of approximately $111 million and oversees 60% of Ohio National's employees. She was the Annuities Strategic Business Unit Leader prior to becoming the CAO.
Previously, Ms. Turner had served as President and Chief Executive Officer of The O.N. Equity Sales Company ("ONESCO"), Ohio National's retail broker-dealer. She had worked for Reynolds DeWitt Securities as Trading, Operations and Systems Manager and at Provident Bank as a Trust, Fed Funds and Repo Trader before beginning her career with ONFS in 1997.
Ms. Turner is also the recipient of the 2003 YWCA of Cincinnati Rising Star; 2006 YWCA of Cincinnati Career Women of Achievement; and 2009 Top 50 Women in Wealth Management in the country (Wealth Manager Magazine).
The Health Collaborative is energized to have Ms. Turner's over 37 years of financial services experience provide a unique and valuable perspective on The Health Collaborative Board of Directors.
-###-
About The Health Collaborative:
The Health Collaborative is a non-profit organization that strives to positively impact health status, experience, outcomes, and affordability by fostering a connected system of healthcare and community health through innovation, integration, and informatics in the greater Cincinnati region. For more information about The Health Collaborative, visit healthcollab.org.