MEDIA CONTACT:
Shannan Schmitt
Director, Communications
scchmitt@healthcollab.org
(513) 307-0328
FOR IMMEDIATE RELEASE
Local Business Leader Kristi Nelson of Multi-Color Corporation 

Joins The Health Collaborative's Board of Directors
CINCINNATI, OH (August 10, 2020) – Regional healthcare improvement nonprofit The Health Collaborative has welcomed Northern Kentucky resident and local business leader Kristi Nelson to its diverse, award-winning Board of Directors.
Kristi Nelson is VP Global Human Resources and General Counsel for Multi-Color Corp. (MCC), a leader in global label solutions, where she is responsible for overall human capital management for the company's global workforce – comprised of about 10,000 employees in 26 countries. Prior to joining MCC, Ms. Nelson served as General Counsel & CAO for Pomeroy, a global IT services company where she managed its legal affairs including corporate compliance, risk management, litigation, and contracting as well as its human capital, IT team, and all corporate facilities.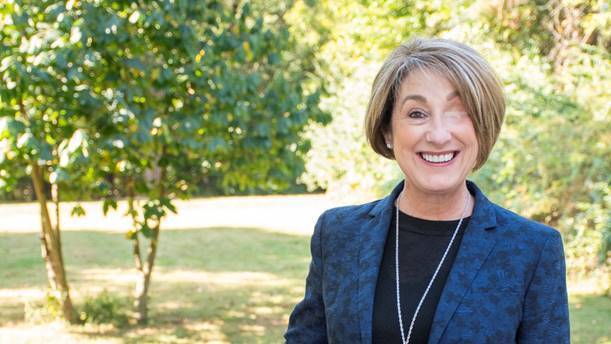 "It is a privilege to be afforded this opportunity to serve on The Health Collaborative's Board of Directors. The data-driven thought leadership that emanates from THC is a key differentiator for our region," said Nelson. "I am grateful to be affiliated with an organization that is truly helping shape the future of health and healthcare in our community and beyond."
Ms. Nelson earned a bachelor's degree from Arizona State University and a JD degree from the Salmon P. Chase College of Law, and is admitted to the KY and OH bars.
She is a Northern Kentucky resident and her community involvement includes serving on the boards of the KY Council on Postsecondary Education, the NKY Convention Center Corp, and the NKU Foundation. She has also co-chaired the St. Elizabeth Foundation's capital campaign for its Comprehensive Cancer Center.
"Kristi's background in legal affairs, risk management, and workforce issues, and her intimate knowledge of our region are all a tremendous addition to the Board's collective acumen," THC's CEO Craig Brammer remarked. "We are thrilled to welcome her to the team and look forward to the ways her leadership and experience will benefit our decision-making process."
Ms. Nelson has received a number of awards including: Cincinnati Business Courier's 2018 C-Suite – Chief Legal Officer Award; Outstanding Women of Northern Kentucky (2015); and Finalist for Cincinnati USA Regional Chamber's WE Celebrate "Woman of the Year – Corporate" (2011).
-###-
About The Health Collaborative: The Health Collaborative is a non-profit organization that leads data-driven improvements that result in healthier people, better care, and lower costs. For more information about The Health Collaborative, visit healthcollab.org.