Cincinnati's premier healthcare event and awards celebration, presented by UnitedHealthcare
November 6, 2019 | 6:15pm Program & Dinner
Hilton Netherland Plaza, Downtown Cincinnati

Cincinnati's premier healthcare event and awards celebration, presented by UnitedHealthcare
November 6, 2019 | 6:15pm Program & Dinner
Hilton Netherland Plaza, Downtown Cincinnati

Cincinnati's premier healthcare event and awards celebration, presented by UnitedHealthcare
November 6, 2019 | 6:15pm Program & Dinner
Hilton Netherland Plaza, Downtown Cincinnati

Cincinnati's premier healthcare event and awards celebration, presented by UnitedHealthcare
November 6, 2019 | 6:15pm Program & Dinner
Hilton Netherland Plaza, Downtown Cincinnati

Cincinnati's premier healthcare event and awards celebration, presented by UnitedHealthcare
November 6, 2019 | 6:15pm Program & Dinner
Hilton Netherland Plaza, Downtown Cincinnati

Cincinnati's premier healthcare event and awards celebration, presented by UnitedHealthcare
November 6, 2019 | 6:15pm Program & Dinner
Hilton Netherland Plaza, Downtown Cincinnati
CELEBRATING 5 YEARS ON NOV. 6: REGISTRATION OPENS SOON!
What is Inspire Healthcare?
The Health Collaborative's 2019 Inspire | Healthcare event celebrates our collective efforts to improve health and healthcare in our community. Each year we present awards to our members and partners who have inspired the healthcare community to innovate, excel, and drive positive change.
Who should come to the event?
Join us in celebrating YOU – our members, community partners, healthcare influencers, and stakeholders from throughout the region. We're hosting a party in your honor to recognize your collective efforts to improve health & healthcare in our community.
Each year we recognize the hard work of our members and partners with a variety of awards at Inspire | Healthcare. This is our opportunity to recognize those who are inspiring the healthcare community to innovate, excel, and drive positive changes. Nomination submissions will be accepting beginning in May, check back for announcements. Come help us celebrate these healthcare heroes – we hope to see you on November 6th!
Inspire | Healthcare Champion
The Inspire | Healthcare Champion Award is awarded to an organization or individual who has demonstrated collaboration, engagement, and innovation toward the mission of improving health and healthcare. Further, they've INSPIRED others to do the same. Awardee is chosen by The Health Collaborative team and announced at the Gala event; nominations not accepted.
Diversity & Inclusion Award
The Diversity and Inclusion Award celebrates the individual or organization committed to inclusiveness and advocacy for under-represented and minority populations and for people of diverse cultures, backgrounds, and experiences in its overall policies, practices, and partnerships.
Gen-H Award
The Gen-H Award recognizes an individual, team, or organization that has demonstrated progress on the Gen-H goals of making the healthy choice the easy choice where we live, work, learn, or play. The award also seeks to recognize the most compelling new ideas to deliver better health, improve care, and/or lower costs in this award category. The innovation must measurably improve significant business and/or clinical processes that positively impact health.
Informatics Solutions Award
The Informatics Solutions Award acknowledges the individual, team, or organization that has applied data, notification products, or business intelligence, to create a solution to an ongoing challenge. Nominees must have demonstrated measurable improvements through use of technology solutions around patient outcomes, cost savings, and/or work flow efficiency.
Richard M. Smith MD Leadership in Quality Improvement Award
First presented in 2003 in memory of Dr. Richard Smith, a tireless leader and proponent of the safety of all patients, this award recognizes an individual or team who exemplifies commitment to quality improvement, makes it an organizational priority, and serves as a role model for those working to enhance the quality of care within their organization and throughout the community. Nominees must have demonstrated measurable improvements in the Triple Aim areas of healthier people, better care, and lower costs. Their work should focus on a clinical or non-clinical project that impacts patient care and/or experience. Eligible nominees must be members or customers of The Health Collaborative.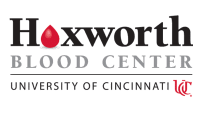 Hoxworth Blood Drive Awards
Each hospital who participates in the blood drive program is eligible to win. Nominations are not accepted as the winners are selected by Hoxworth based upon performance.
Hoxworth Award of Distinction – Each year, hospitals are assigned goals of blood units to collect. The Award of Distinction is given to the hospital that is most outstanding for blood collection efforts.
Hoxworth Most Improved Award – The Most Improved Award is a simple comparison of which hospital improved most over its previous year's blood collection effort.
Hoxworth Blood Drive Coordinator of the Year – The Blood Drive Coordinator of the Year highlights the person (or team) that went above and beyond to help with their individual hospital's blood drive campaign, demonstrating outstanding leadership in blood drive coordination.
Presenting Sponsor

To learn about other sponsorship opportunities for Inspire | Healthcare 2019 and much more, click here.
PROGRAM
November 6, 2019
5:00pm Networking 
6:15pm Program & Dinner
LOCATION
Hilton Netherland Plaza
35 WEST FIFTH STREET, CINCINNATI, OHIO, 45202